Beauty Session – Pamper Yourself as You Deserve!
Every girl deserves to be pampered! So, we decided to give away a beauty session!
The Smile Makeover Contest is the first clinical makeover in Florida. It's a makeover that not only focuses on aesthetics but also on the overall transformation of the winner. Dr. Falco created this makeover as a way to give back to the community, and he hand-picked Melanie from the many entries received. Time for a beatuy session!
We became involved in the Smile Makeover Contest in late 2018. Tamara attended a South Seminole Chamber meeting. Dr. Falco was there and once he was introduced to Tamara, he knew we'd be the perfect studio to photograph Melanie.
Melanie's transformation included treatments from Dr. Falco, periodontist Dr. J. Edward Kennedy, life coach Dr. Sandy McKenzie, plastic surgeon Dr. Papanicolau, optometrist Dr. Ben Larson, chiropractor Dr. Paul Toma, stylist Klodian Pasku at Velvet Lab Hair Studio; clothing from Roxanne at Walk On Water boutique, makeup for the reveal from Shannon at Faces By Shannon, and a set of headshots from Tamara Knight Photography.  (Whew, that's a lot. Lucky Melanie!)
Our First Meeting – Beauty Session Day
We first met Melanie just before her reveal when she came in for her complimentary consultation.  She brought along some outfits and Tamara helped her figure out which would look best on camera.  Tamara also gave Melanie posing tips to help her look her very best on reveal night in everyone's cell phone pictures.
Just a few days later Melanie came back for her beauty session! The makeup artist who was doing Melanie's makeup for the reveal was already booked so we brought in the talented Emma Martinez!  Emma is primarily a hair stylist but she does makeup as well.  (In fact, Melanie's sister Heather went to Emma and got a cut and style in preparation for Melanie's big day!)  To see more of Emma's work, check out her Instagram.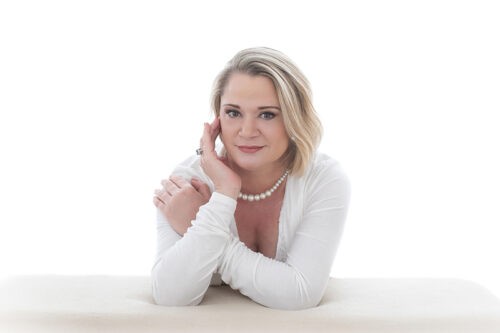 Melanie brought her sister Heather with her to the beauty session.  We love their reactions to Melanie's shots as Studio Assistant Gena runs through them at the beginning of the decision process!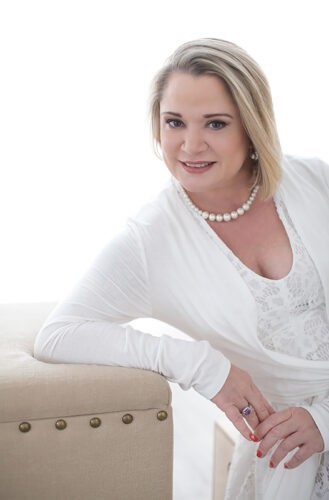 The Smile Makeover Reveal was held at The Valencia at Oakmonte Village. Melanie looked gorgeous in her pink dress and nude block heels.  We loved this dress so much we asked her to come back so we can do pictures of her in it. This is just the sort of look we like!  Form-fitting and flattering with a little bit of flair.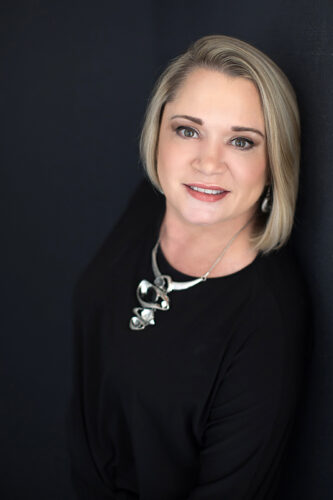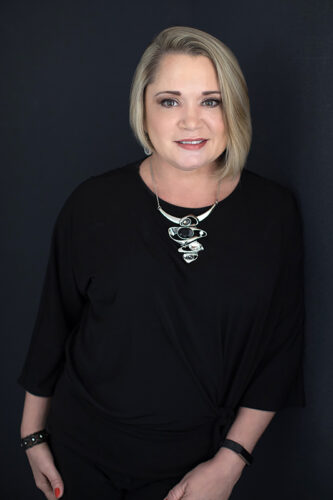 If you or someone you know would like to enter the 2020 Smile Makeover contest, go here.
———————————————————————————————————————————–
The Tamara Knight Photography experience always includes professional hair and makeup!
Are you ready to update your headshots?
View my headshot gallery on my website:  www.tamaraknight.com.
We are the Premier Orlando headshot photographer of the Greater Orlando area, Winter Park, Baldwin Park, Windermere, Kissimmee, Apopka, Oviedo, Lake Mary.
A photograph is the best present for any occasion – it's a timeless capture of an existing moment
To book your session please call 650.218.2417 or e-mail [email protected]