Newborn Photography- Capture these Pure Moments with Tamara Knight Photography
When your newborn is finally born, after the long days and nights, the cravings, and everything else that comes with pregnancy, it is time to celebrate with your newest member of your family! A newborn photography session is a great way to celebrate and cherish these pure moments.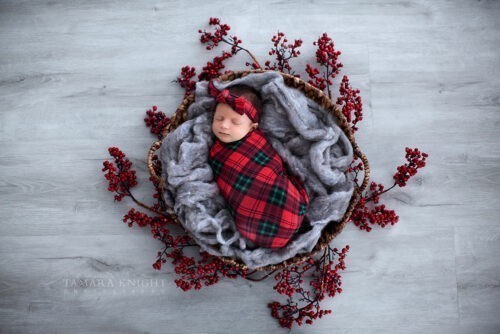 The first child of a union is special for so many reasons.  With this first expansion of the family circle, two people get new titles as parents and protectors over a new life. This is a time to pause and reflect on what you both have accomplished. Take a breath and celebrate with a newborn photography session to create portraits that will bring endless love!
As those parents learn what it means to raise a child, they will grow and learn so much about themselves and the world around them.
There is nothing like having a child to change perspective!  And Tamara Knight Photography loves having a front-row seat to the evolution of families!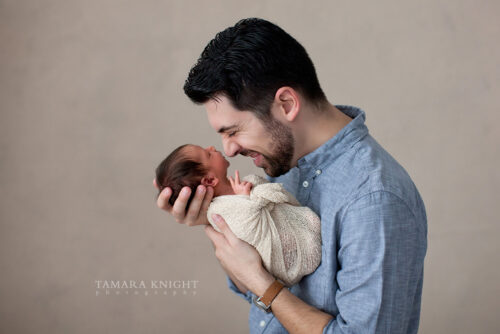 Megan and Sal' Newborn Photography Session
Using the same photographer for your family photos will make sure that the photo gallery on your wall looks pulled together.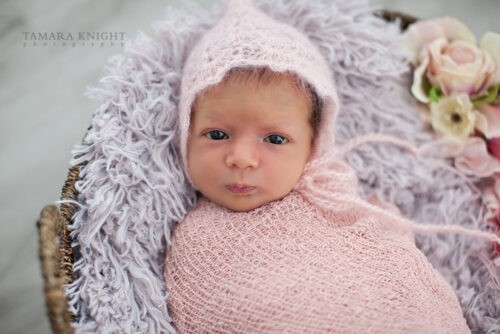 Time for a Family Photo Session
Here are some of our favorite shots from that day at the Orlando photography studio!
She is, of course, ADORABLE!! How could she not be coming from this genetic jackpot?
Get ready for the…..awwwwwwwww…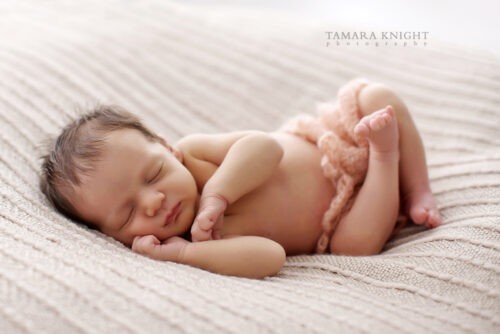 And then everyone in the family gets their turn doting on this precious new little girl!
(We even stole a few whiffs of that "New Baby Smell" during the shoot)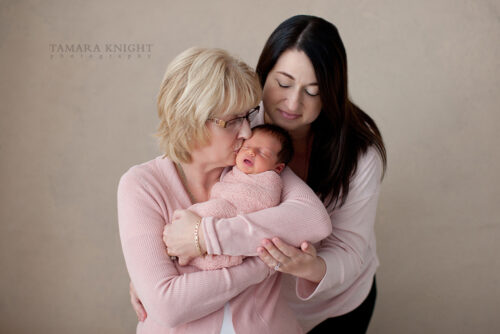 Lucky baby Caroline even had a grandmother to cuddle up with!
Professional hair and makeup are always included in the Tamara Knight Photography experience! This look was done by the fantastic Caroline Van Haastert  @makeupbycarolinevh  |  See Caroline's Portfolio here
---
Are you ready to update your family gallery?
Time, those scrumptious baby cheeks, and their cute bare feet are fleeting – capture it all while you can!
A photograph is the best present for any occasion – it is a timeless capture of an existing moment.
To book your session please call 650.218.2417 or e-mail [email protected]
View my headshot gallery on my website at www.tamaraknight.com.
The Premier Orlando headshot photographer of the Greater Orlando area, Winter Park, Baldwin Park, Windermere, Kissimmee, Apopka, Oviedo, Lake Mary.