Family Photographer in Orlando
Tips To Choose The Best Family Photographer
Choosing the right family photographer in Orlando can be a daunting task. This is because there are many options, and you need to make the right choice so your family portraits can look the best.
Family portraits are fantastic for capturing milestones and different moments that you may have shared as a family. It is a great way to celebrate your family, and this is why you need the right photographer who can do a brilliant job at capturing these moments.
Here are a few things you need to keep in mind to hire the best family photographer in Orlando.
Know What You Want
This is crucial because you need to find a family photographer that will provide you with what you have in mind. A few questions to ask yourself to figure out what you want are:
What style do you want your portrait to be?
What dates are you most comfortable with?
How do you want your portraits to look like?
What is your budget?
These will help you figure out what you want from your photographer and will eventually lead you to one that is perfect for everything you want from your family portrait.
Browse Around
You go to a mall, window-shop first, and then pick the best items. The same goes for picking a family photographer in Orlando. You need to look around and see their work before you choose one that is right for you.
Ask for recommendations from family and friends. Make a list and then check out the work of the photographers. This will instantly give you a glimpse of how they will execute your family portrait.
Don't Be Afraid To Ask What You Like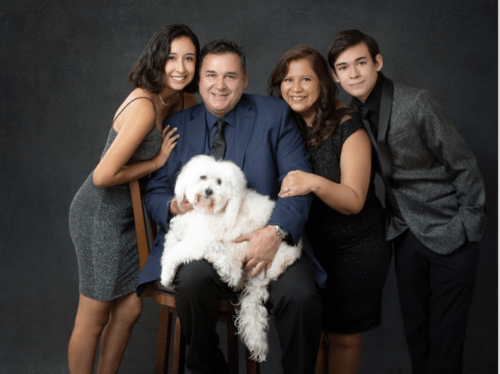 Many people are hesitant in asking questions because of a variety of reasons. However, you must do so because you don't want any mistakes to happen during the day of your family portrait.
Several questions to help you get started:
How do you handle children?
Do you offer advice and support related to the portrait such as wardrobe and poses?
What is your policy on cancellations?
What is your policy on rescheduling?
What do you have to offer in the variety of packages?
All of this will give you a sense of their professionalism and personality plus you will know important details. If you have children then it is important they work well with them or the experience will not be pleasant.
You need to be clear about what you want from your family photographer in Orlando or you will not get it. It is important to set expectations from the start so you can work well by communicating effectively.
Final Words
Choosing the right family photographer in Orlando is not easy but by following these tips it can become extremely easy for you to find an ideal one for your family. If you are looking for one then browse our website and contact us for any information you might need!