Our life is full of vivid memories and impressions. Sadly, these moments are fleeting. Sooner or later, they become a thing of the past. It's nice to evoke joyful memories but it gets harder as time goes by. Trying to preserve precious moments, we take pictures. We might then share them on social media but too often, they just languish somewhere on a hard drive. Will we ever get back to them? Probably won't. If you really want how to preserve the sketches of your past, the solution is simple – just print your pictures. Photo prints are not only a feast for the eye, they are the power that allows you to relive moments dear to your heart. When you print your photos, they gain a physical existence and become part of daily life. Read more about The Real Reason You Need to Print Your Photos in this article.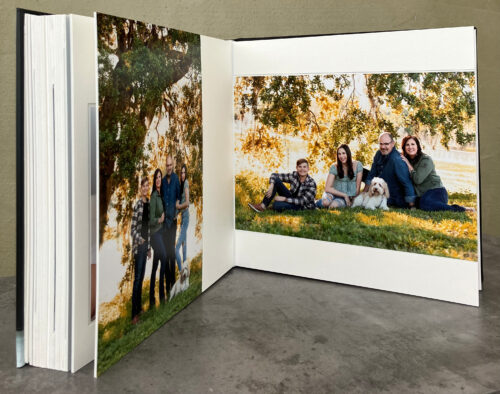 Good Old Photo Albums
A decade ago, everyone had photo albums. Now, we prefer our photos in a digital form. Albums get rarer and are kind of old-fashioned. But old is gold. We carefully choose what digitals to convert into physical, maybe even more carefully than when albums were all the rage. Filled with love, these family and personal chronicles cannot help but pull at your heartstrings. They make all of your senses work, not only vision. You can touch them, you can smell them. This tangibility is what makes photo prints ultimate time machines. Just open your album, cast a glance at glossy photographs, and enjoy your walk down memory lane.
With photo albums, you will never relish your memories alone. In a family circle or among good friends, they let you relive your past experiences and happy moments again and again. They make your bond with the one you love even stronger. When it comes to new friends, your photographs – whether they are carefully arranged in an album or scattered on a table – let them get to know you better. These prints make them be all eyes, they whet their curiosity. Before you know it, you tell anecdotes about yourself, your friends, and all the amazing things you've done together.
So yeah, you can call photo albums old-fashioned, but they are more real, they are cozier, if you will, than any piece of data you store on your devices.
Folio Boxes – A More-than-Exciting Form for Your Photo PrintsAlright, I get it, not everyone likes old-school things. Then how about something modern and stylish for your printed photographs? If this sounds good to you, folio boxes are your best bet.
These heirloom keepsake boxes are designed to house the most precious photographs, and they do it in a gorgeous, practical, and contemporary fashion. The front portion of each box (which is, by the way, made of premium materials) is complete with protective class and your image. Put it on a table or a shelf, and it will double as a beautiful frame displaying your creativity.
Not for nothing are folio boxes called photo albums of the 21st century. Look inside and they will reveal a collection of up to 27 pictures. These are more than regular photo prints. Instead of photographic paper (which is, of course, beautiful, but isn't durable), they benefit from 'fortified' paperboard. It immediately adds professional quality (and even more so, significance) to your images. Plus, should you choose this enhanced version of printing, your mementos will delight you for many years to come without losing their crispness.
Last but not least, you don't have to always keep these photos in a box. Display them around your house whenever you want. They are as beautiful as pictures in frames, and, at the same time, dynamic and versatile.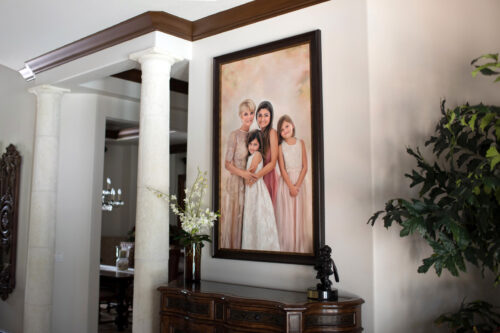 Want to go bigger and bolder with your photo prints? Then wall art is exactly the right thing.
Your photographs turned into wall art are in a league of their own. Printed on canvas and framed, they beautifully convey a spirit of luxury. What can be better than personalized pieces of art displaying your most precious memories? Whether you choose a family photo or a portrait of yourself, it is going to be a stunning focal point of any environment.
Every wall art is a unique decoration for your home. Those are not mass-market photographs or cheap paintings everyone can buy on Amazon. They exist in a single copy, are about you, and they are made only for you.
Still not sure that wall art is right for you? I have a few more arguments:
photo canvas prints are an elegant embellishment for your dwelling, especially a living room, study, and bedroom;
you can go with framed pictures for a grand look or without a frame to emphasize the refinement of your interiors;
canvas is more durable than photo paper;
finally, these printed pieces of art are excellent gifts for your loved ones.
Once, paintings were a prerogative of the rich and noble. Today, you don't have to be among the chosen few to have a painting of you and your family. Still, paintings carry that appeal of luxury and elitism.
'What do paintings have to do with printed photos?' you may ask. Everything is simple – those are actual photographs that are painted by hand to allow for fantastically realistic quality. It takes dozens of hours to create one of these personalized masterpieces. But all this painstaking work pays off when I see the delight on your face the moment you see your painting for the first time.
So, if you're looking to put your cherished memories on the wall or want to relive your best moments, you can't do without photo prints. Here, at Tamara Knight Photography, we are committed to delivering the best quality to make sure your pictures tantalize the eye of more than one generation. What starts in my studio as a photo session then turns into dramatic, gorgeous, and exclusive prints. Our lives are better with these heart-warming keepsakes, so why deny yourself the pleasure of having them so vibrant and so real? Read more about Turning Portraits into Paintings in this previous blog post.