"Can't I Just Have Digitals?"- Print Your Professional Portraits Instead!
"Can't I Just Have Digitals?"- Print Professional Portraits Instead!
Once upon a time, a long time ago …
I was a 'shoot and burn' photographer. Now, please keep in mind, there are no actual "shootings" or "burnings" of any kind in this story! That is just the term used when a photographer meets a client, takes photos on the same day, sends a link with the digital files, and gets paid. That's what I did. Period. I felt like I needed to more. The idea stuck me that I wanted to Print Professional Portraits for my clients as well! But how and where do I start?
Sure, I got to do what I loved – taking photos. And, yes, it paid the bills. But there was something missing. I had a lot of clients – great, right? Well, no, not really, because I never actually knew any of them. There were no relationships. No powerful transformations. There wasn't much creativity. And to make matters worse – when I saw those clients months or even years later and asked how they liked their photos, I would usually get the same response, "Oh, I haven't had time to print anything yet." I want my clients to love their portraits and want to print professional portraits!
Trust me, I get it. Life gets in the way. Everyone is always running here or there. No one has time. Yet, why pay for something and not enjoy it? When you pay for photos, you should actually have them. Okay, okay, technically you do have them with digitals … hidden deep inside a hard drive or computer (along with the threat of corrupted files and computer viruses). But there are no photos beautifully displayed on your walls and no albums eager to be opened on your coffee table. That's so sad to me and probably to you too.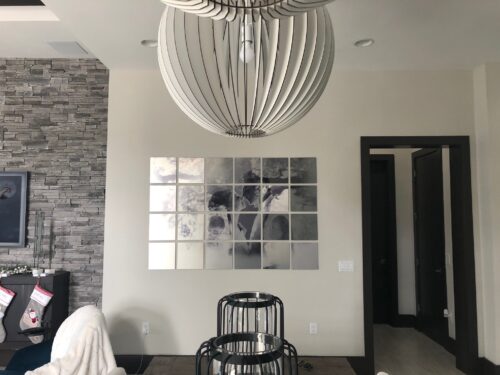 From Shoot & Burn to Luxury Photography
So, I made a powerful transformation myself. I became a photographer who invests time into connecting with her clients instead. Who wants to know the latest news in their lives. Who loves to stay after the shoot and chat! Who doesn't limit the time of the session? And who makes sure that the clients walk away from the session with beautiful framed portraits, albums they treasure for life! And still… digitals! 😊 I wanted to create an experience for my clients, not just an appointment. I wanted to combine photography with a confident mindset, a fabulous vision, and, of course, a ton of style. I wanted to have a relationship with my clients – to add value, so they could get the most out of their time and money. And I wanted us to have more fun!
Luxury photography comes down to the relationship and trust we build each step of the way. From our consultation to the actual session to post-production, where the photos are expertly retouched and printed in the highest quality. In luxury photography, it doesn't begin, and it definitely doesn't end, with a photoshoot.

Why Printed Photos are a Part of the Experience
Instead, I take the time to give you the personal attention you should have, so I can give you exactly what you want. I love getting to know you and your family, your likes and dislikes, and your vision. But it doesn't stop there. A big part of adding value is walking away with something tangible. Something to show off to others. Something to be proud of.
Most people simply don't have the time, patience, or the right skills to design and order the prints themselves. And without professional post-production, the photos will eventually fade or warp. Your photo experience deserves more, and so do you!
Today, I still provide digitals, of course, but only as a part of the overall package, including printed photos. To me, having actual prints, and not just digital files is as important as creating the images in the first place. Your photos represent so much more than pixels in a digital file.
Print professional portraits deserve to be admired on the wall or in an album.
They deserve to be cherished for a lifetime.
And I'll help you do that!