Professional Family Photos? Oh Yes, please!!!!
Any occasion to get professional family photos is the time! Life passes us quickly, so take some time and enjoy the day with a family photo session at Tamara Knight Photography!
Professional family photos for some people are a necessity. We all know that one Mom who is constantly showing us the most recent picture of the baby captured by her latest hot photographer! Her walls are a constant rotation of the growing and changing faces of the members of her family.
You can usually count on the picture-perfect family Christmas card from this Mom to be the first one in your mailbox to remind you it's that time of year again! Of course, she booked a family Christmas photo session in October!
Professional Family Photos? Awww, Do I Have To!?!?
For many, professional family photos can be a source of stress. It is a visual reminder of something else that needs to be done! This Mom always has some excuse why it just isn't a good time for a photography session. Whether the excuse is weight, hair, schedules or money, the result is the same- lost photographic history of each child's phase. What will be the trigger that finally gets you to book your next family session?
After powering through several years of tumultuous life-changing events, Kari looked up to see the gum chewing, makeup-wearing tween in front of her was very far away from the pigtail wearing grade-schooler that currently resided on her walls.
She decided right there and then that it was time to update the wall gallery. The walls were looking pretty bare after a home renovation project had them living out of suitcases for a while. Kari had exact ideas about what she wanted to hang in that space and she knew exactly where to go!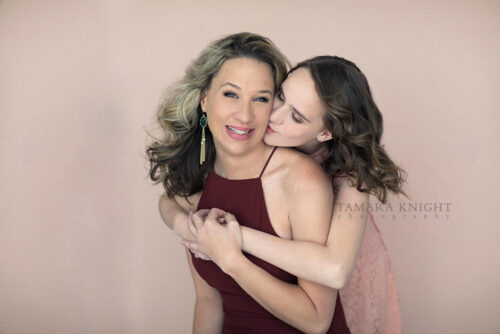 Along with a 5-star review, here is what Kari had to say about her recent Tamara Knight experience:
She is an absolutely amazing photographer! She takes her time with you and puts you at ease while shooting. Her package not only includes making you beautiful but a wardrobe consultation too. She does everything to ensure the best results. She truly cares about making lifetime memories!

Facebook  |  May 2018
How Will You Know When Is It Time For Professional Family Photos?
Our time with Kari and Sarah has been wonderful! In a very short time, she has become a client, then a friend, and now our very much relied upon accountant!
Kari took a leap of faith and opened her own accounting business after years of working for others. She has turned her hard work and networking know-how into a lucrative business. Kerby Accounting now helps small business owners get and keep their business going in the right direction on the ledger!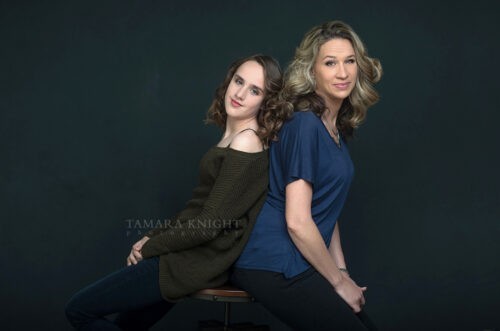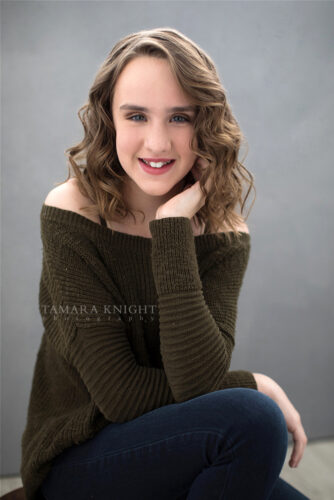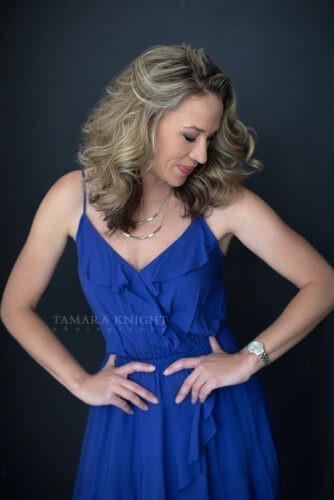 She has been waiting for the right person to upgrade her professional image! Now that she has found the photographer of her dreams, the next phase of Kerby Accounting is looking very, very good!
This fabulously financial Mom knows how to get the most bang for her buck! Kari brought in some sexy dresses to wear for some beauty images. She also brought her daughter for some family photos that reflect the changing face of their family!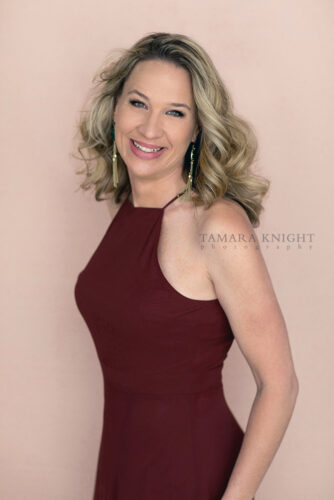 You will know when your last professional family photo featured your daughter in her favorite princess dress. The one that you couldn't get her out of…
Now her dress makes her look way too grown up!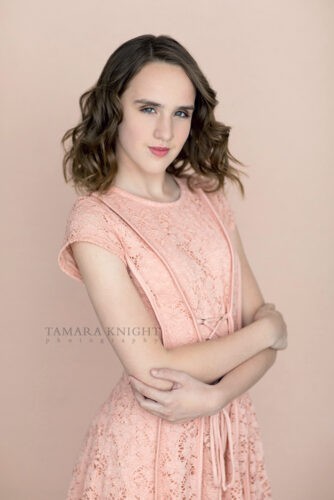 If your last professional family photo featured your daughter holding a big red balloon, wearing adorable pigtails.
Now she's wearing makeup and doing her own hair!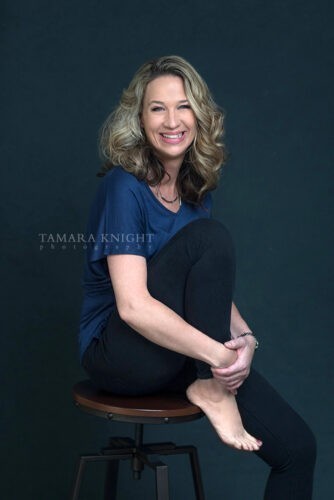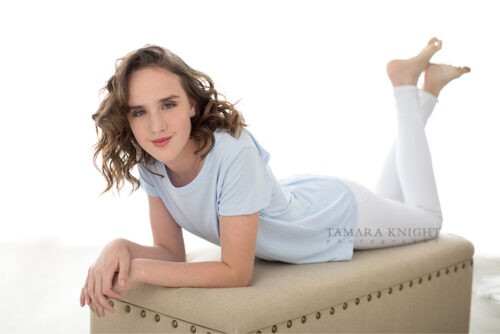 Professional hair and makeup is always included in the Tamara Knight Photography experience! This look was done by the fantastic Caroline Van Haastert  @makeupbycarolinevh  |  See Caroline's Portfolio here
---
Are you ready to invigorate your online presence with an amazing headshot?   Are you ready to update your family gallery?
A photograph is the best present for any occasion – it is a timeless capture of an existing moment.
To book your session please call 650.218.2417 or e-mail [email protected]
View my headshot gallery on my website at www.tamaraknight.com.
The Premier Orlando headshot photographer of the Greater Orlando area, Winter Park, Baldwin Park, Windermere, Kissimmee, Apopka, Oviedo, Lake Mary.