What to Wear to a Photoshoot
Ideas and More!
As you know, we dress to impress. While you are the protagonist of your own images, your clothes are the sidekicks helping enhance your power to captivate. The same works for photoshoots, too. The secrets of mesmerizing photos are
A) a talented photographer and
B) how well you are prepared.
It goes without saying that your wardrobe along with make-up and hair is a linchpin of your preparation. But what to wear to a photoshoot to get mesmerizing photos? This question is kind of tricky because every person will have their own idea of an image they want to flaunt and the feeling they wish to convey. That said, I have a few tips to help you avoid common mistakes and be all on your toes for a photoshoot.
It All Starts with a Talk
A starting point of every photo session is a pow-wow to share your vision with your photographer. Needless to say, this should be done a few weeks or even weeks prior to the big day. You need to give yourself enough time to plan everything, as well as think over your wardrobe or even rent a dress. Photoshoots are done on a wing and prayer can be ok, but why risk when you can think everything down to the tiniest detail?
Make sure you tell your photographer about the theme of your photoshoot and the looks you'd like to try on. Your theme will affect the location because you surely want your foreground and background to be cohesive. What if you want to do a photo shoot at a country club or in the lobby of a trendy hotel? You will need to book the venue in advance. By the way, interesting interiors and unusual places can give you inspiration for your pictures. For example, vibrant décor suggests dressing in an equally vibrant fashion. If you are an avid equestrian and want to have a photo with your horse, there is nothing better than posing for your photo's beautiful outfits.
The clearer your ideas are, the easier it will be to make an action plan. Also, don't forget that a photographer needs to get ready for your next rendezvous, too. Yes, photographers also need to gear up: take the right set of lenses, grab props and equipment, etc.
Clothes You Arrive at a Photoshoot Matter, Too
I bet you didn't know it but what you wear when you come to a photoshoot is also important. 'How come?' you may ask. Well, the truth is that tight clothes and elastic bands tend to leave unsightly marks on delicate skin. Underwear, jeans, tight belts, lace, socks, and even tight shoes may result in indentation lines and red spots. You definitely don't want to see those in your pictures.
If you don't wish to waste your precious time waiting for these marks to disappear, you should put on something loose and comfy. Nobody is going to see you in these outfits anyways.
Be Colorful
Do you have a dress with a spectacular pattern? Unless you're planning a fashion photoshoot, it's best that you leave motley prints at home. No matter how good patterns look in real life, they make photographs look heavy and messy. Solid colors are your best friends.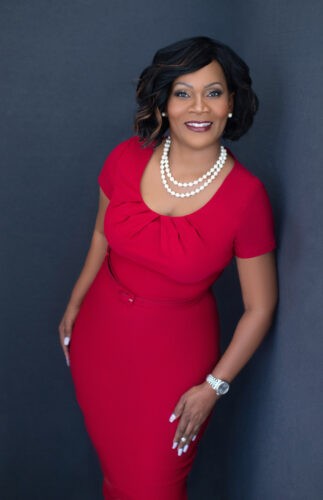 Remember, the color of your clothes should flatter your complexion. Oversaturated and vibrant shades can turn pale models into pallid ghosts. On the other hand, toneless outfits drain all the color from pictures making them look as dull as dishwater. We will help you to find a golden mean between too much and not enough during our consultation (which comes with each session!).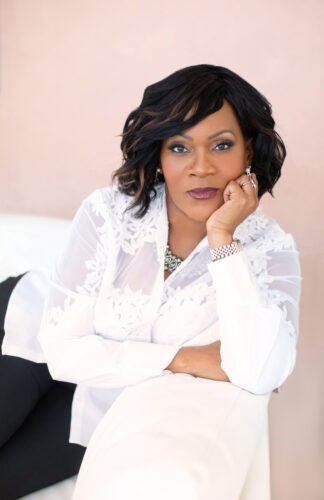 My clients often ask me 'What to wear to a photo shoot featuring a family or squad of friends?' Well, the theme or style is entirely up to you but you need to make sure everyone sticks to it. If the entire group is in fancy dresses but someone decides to rock short, the picture would look bizarre. However, this can be your 'shtick' if everyone is wearing the same color. Basically, you can build the entire photoshoot around the clever use of colors. And again, this is when we come in a help!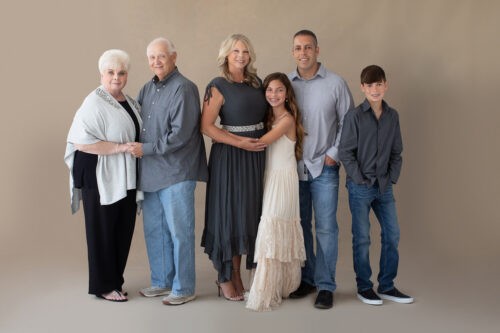 Choose Your Clothes Wisely
Next is to think about the types and models of clothes. No need to take half of your wardrobe with you because you're unlikely to have much time to flaunt it. My experience as a photographer says that you can take on four, six tops, looks during one hour of a photoshoot. However, if you're planning to get a family portrait, it will take more time to group together and find a nice pose for everyone. So the more people you take with you, the fewer outfits you'll probably get to wear.
The clothes you bring with you should convey the desired image, fit well, and emphasize your curves. If a piece is too tight, or vice versa, too baggy, it won't look good in pictures. Sometimes garments for rent are often ill-fitting. Should you give up on a dream dress then? Not at all. You can adjust the size with pins or binder clips right on the set. And I will do my best to hide these little hacks from my camera.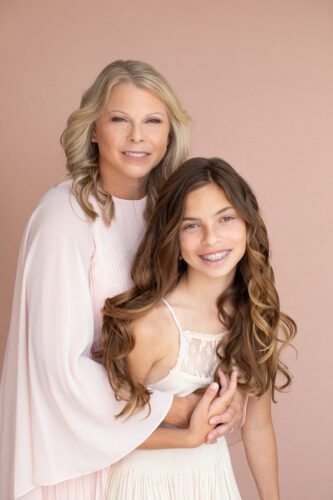 If you decide to go with the items you already have in your wardrobe, make sure they carry different vibes. A selection of clothes in a casual, sexy, fun, and classy style will result in a nice variety of portraits. Variety is the spice of life, after all. So, if you want your pictures to be a feast for the eye, make sure they feature a different kind of 'spice'.
Final Thoughts on What to Wear to a Photoshoot
What's the most important thing about clothes? They emphasize our individuality. Don't forget about this individuality when picking what to wear to a photoshoot. If you feel uncomfortable in a fancy dress, why torment yourself? All the jeans people out there, you don't have to pretend to be someone else in your pictures. If you really like a piece of clothes that contradicts photoshoot fashion, just go for it. Rules are for breaking! After all, your happiness is the only thing that matters.
If you need help with ideas for your photosession or you have any questions, don't hesitate to give me a call (650-218-2417). Let's discuss what you'd like to wear, how you'd like to wear it, and where you'd like to be. Looking for a hair and make-up artist to polish the chosen looks? I had the pleasure to work with some of the greatest professionals in the beauty industry and I'll gladly share their contacts with you. I'm looking forward to seeing you at your shoot, suited, booted, and beautiful.
Inquiries and bookings – click here.