Headshot Photography- Redefining Your Brand
In the business world, a headshot can make or break someone's first onilne impression of you. Redefine yourself and your brand with a headshot photography session and put your best image first.
By having a headshot photography session, you are investing in yourself, your personal brand, your professional self and you will feel great doing it!

Quality Headshot Photography is Crucial for Business Success
Laura knows this to be a fact. She is no stranger to professional headshot photography. Laura is a publisher of several real estate books, she uses a nice professional photo of herself on the cover. As a marketing guru, she is quite adept at presenting her personal brand in the best possible light! (Look at her in action showing homes for sale on her own YouTube channel)
When it was time to update her images for the next phase of her career she found Tamara Knight Photography!
Thank goodness she did because what a great time we had during her shoot. She is currently hard at work launching her real estate business, Q Boutique Specialty Realty.
Laura found her way in to the studio by a referral from an industry peer. She had been looking for the right person to help her establish the tone for her new business. With a personal branding session with Tamara she was able to try out a lot of professional looks and get some beauty shots for her personal use as well! Laura is unique, vivacious, and hilarious!!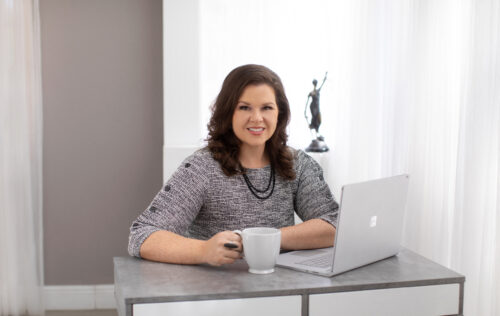 Amateur vs. Professional Headshot Photography
Just about anyone can afford the new "semi-professional" digital cameras that are out now. They do such a good job on the 'auto' setting that many people feel like a pro with the results they are getting! Well, the difference is in the hours of education, workshops, and practice the professional goes through.
Look for a photographer who is certified with the Professional Photographers of America (PPA). Why? Because these are more than people with an awesome camera! They are artists with the skills to make you look your best. From the setting to the lighting to the posing, a great photographer has put many hours of training into developing their talent for these things.
Make sure that you absolutely LOVE, LOVE, LOVE the headshot photography results that your chosen artist gets. If the portfolio images that you just viewed on their website don't make you wistful about your turn in front of the camera, keep looking! Having a good connection with the person behind the camera is a huge part of getting the results you want.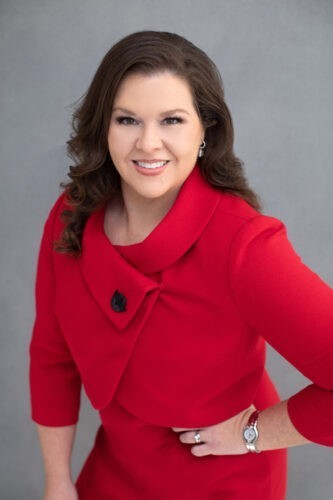 Headshot Photography in the Business and Corporate World
There are way too many people still using a selfie for their profile picture on social media sites such as LinkedIn.  This will say a lot about you. The thing you don't want your profile photo to say is that you don't see yourself as valuable enough to invest in. Professional headshot photography is meant to make you stand out! It is evident as you scan through profile pictures who is serious about getting ahead in their industry.
What is considered acceptable in a headshot varies from industry to industry. Your professional photographer will know that and plan your session accordingly. From body positioning to wardrobe color, every choice says something about you. A good photographer will make sure it is saying what you want it to say.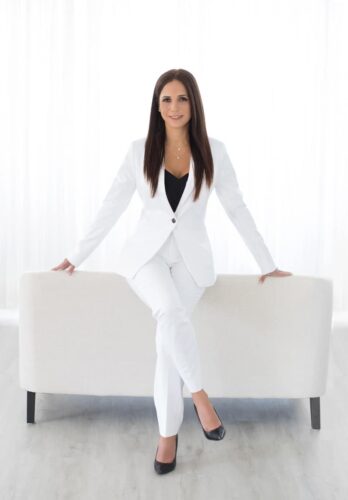 Finding Affordable Headshot Photography
This is a relative term as it is usually in line with a specific person's budget. I would like to consider this word in the concept of prioritizing. We all know that when we really want something, I mean REALLY want it.  We can make it happen. This is how we all have that one friend with the expensive purse habit. And we all know that one guy who lives for a new expensive car lease on a regular basis.
Finding a great photographer is kind of like shopping for a mattress. The advice is always "Spend as much money as you can afford on it." Why? Because it supports you everyday! It is no different for your branding images! Many eyes will land on this image at various points in time.
You want it to be unique, timeless, and outstanding.
Your personal branding image will either bring you business every day or chase it away.
So find the best photographer you can afford to pay for. As Laura would say, this is definitely one of those times to consider the ROI on your selection!
Consider a Headshot Mini Session
Really, really like the photographer you have found but can't quite afford the sitting fee?
Look out for specials that the photographer offers. Ask if they offer mini sessions, like these, that will get you the headshots you need at a discounted price!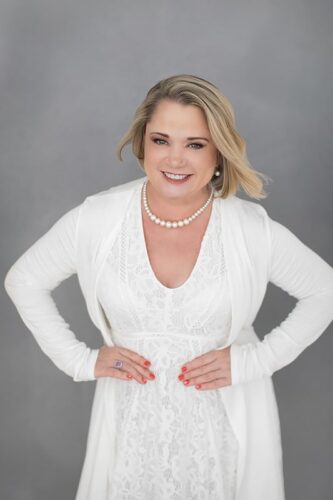 Professional hair and makeup is always included in the Tamara Knight Photography experience! This look was done by the fantastic Caroline Van Haastert  @makeupbycarolinevh  |  See Caroline's Portfolio here
---
Are you ready to invigorate your online presence with an amazing headshot?   
A photograph is the best present for any occasion – it is a timeless capture of an existing moment.
To book your session please call 650.218.2417 or e-mail [email protected]
View my headshot gallery on my website at www.tamaraknight.com.
The Premier Orlando headshot photographer of the Greater Orlando area, Winter Park, Baldwin Park, Windermere, Kissimmee, Apopka, Oviedo, Lake Mary.