Graduation from high school is a major milestone in a young person's life. It marks the end of one era and the beginning of another. This new era is filled with possibilities and opportunities in their future. Now, it's a time to celebrate achievements and reflect on memories. And what better way to commemorate this special occasion than with a photoshoot? We all have seen photographs of young ladies in their gorgeous prom dresses ready to embark on the exciting journey through adulthood. But what about boys? They, too, deserve to relish the moment and have their accomplishments celebrated through the art of photography. A senior boy photoshoot is an opportunity to showcase their unique personalities as well as allow them to confidently step into the next chapter of their lives.
Boys Deserve to Shine Too
Photoshoots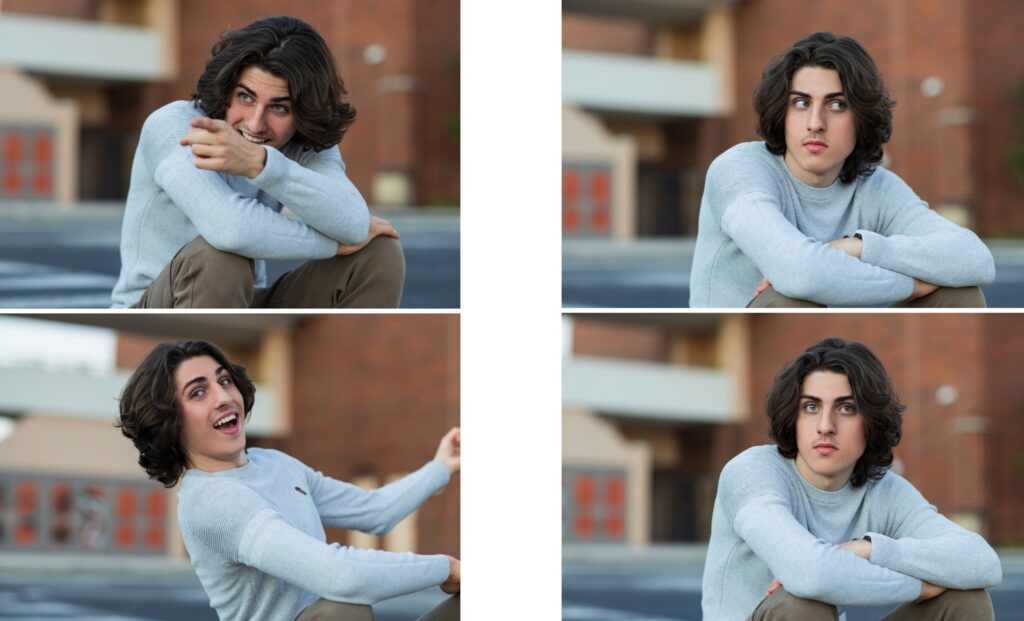 have long been celebrated as a special experience for girls, capturing their journey from childhood to young adulthood. The excitement of dressing up, posing for the camera, and expressing their blossoming personalities makes it an eagerly anticipated event. However, when it comes to boys, there seems to be a misconception that photoshoots are not for them. Parents often overlook their sons, assuming they won't enjoy being in the spotlight, modeling, and all that jazz.
While there may be some truth in this – boys are often reluctant towards photo sessions – the experience can surprise both them and their parents. Once they see the results, they will appreciate the opportunity. Trust me, I know firsthand.
As a mother and a photographer, I have seen the transformative power of a photoshoot for boys. It allows them to embrace their individuality, boost their confidence, and create lasting memories of their high school years. A senior boy photoshoot is a tangible reminder of their journey and accomplishments. It can capture the essence of who they are and who they strive to be.
Matthew's Story
Let me share with you the story of my own son, Matthew. As a photographer, I wanted to give him a special gift that would encapsulate the memories of his high school years and serve as a symbol of his achievements. However, I knew that convincing him to do a photoshoot might be a challenge as he simply doesn't like to be photographed. Well, I had to find a way to dispel his reservations.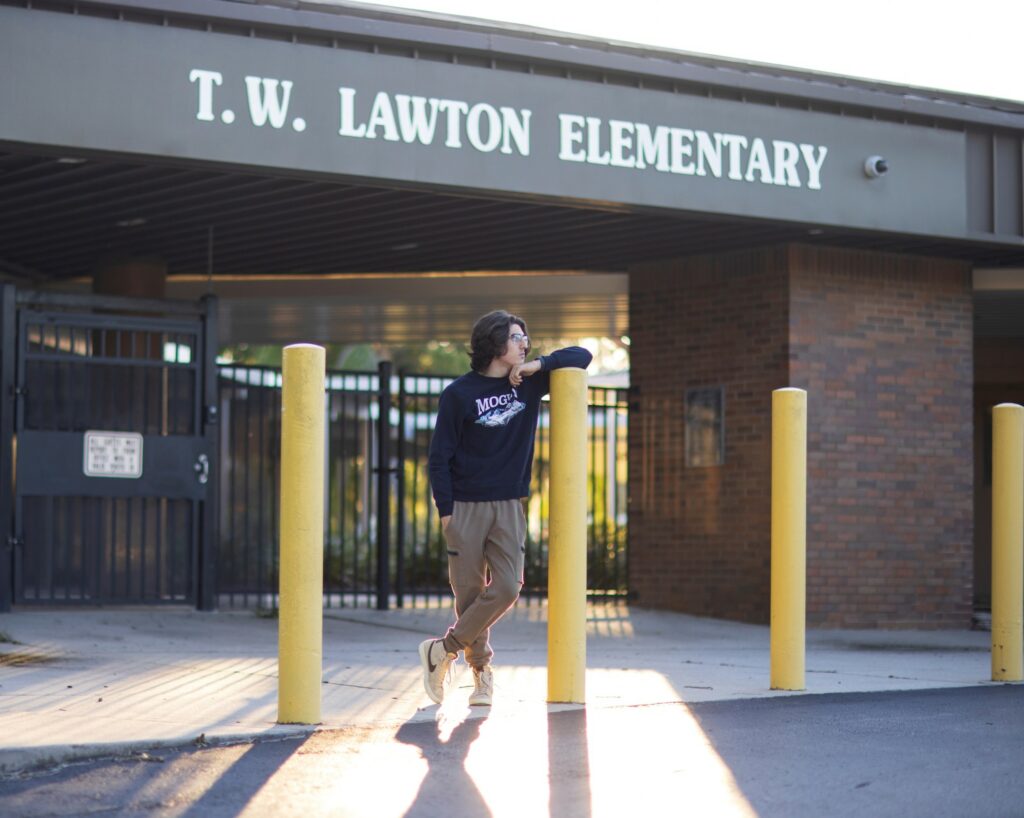 To make the photoshoot experience more appealing to him, I brainstormed unique ideas that would resonate with him. One of the coolest concepts we came up with was to visit all the schools he had attended, from elementary to high school. This idea allowed him to relive his memories as a junior, middle, and high school student, and see how much he had grown over the years. Hesitant at first, he seized the opportunity of a photoshoot as a way to honor his educational journey and the transformative years he spent in those hallways.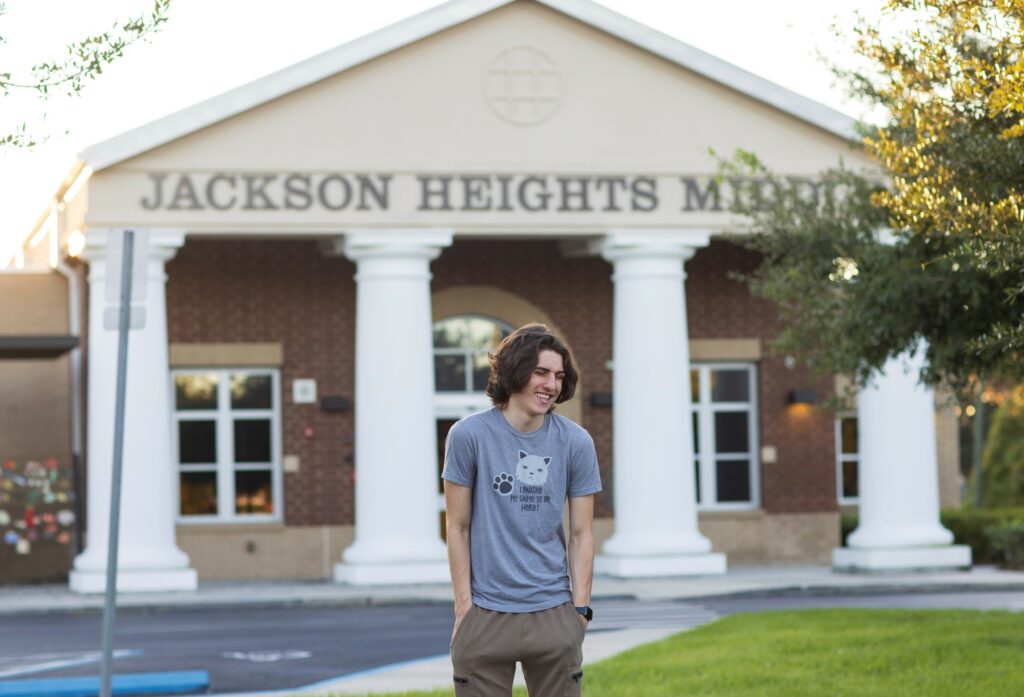 But we didn't stop there. Living in Florida, we often experience hurricanes and tropical storms. Instead of seeing this as a hindrance, we saw it as an opportunity to create something unique and memorable. We decided to schedule a photoshoot during a tropical storm. Don't worry, the storm was not severe, plus we took all necessary precautions to ensure our safety. This decision added an element of adventure and excitement to the pictures. The rain, wind, and dramatic lighting provided a captivating backdrop, that further highlighted Matthew's resilience and spirit.
The Power of Senior Boy Photoshoot
Our senior boy photoshoot turned out to be even more enjoyable and rewarding than we had anticipated. Matthew wholeheartedly embraced his moment in front of the camera, letting go of his initial reservations, and immersing himself in the experience. He posed, laughed, and even got a little messy in the rain. The result? Some incredible photographs that truly encapsulate his unique spirit and celebrate this significant milestone in his life.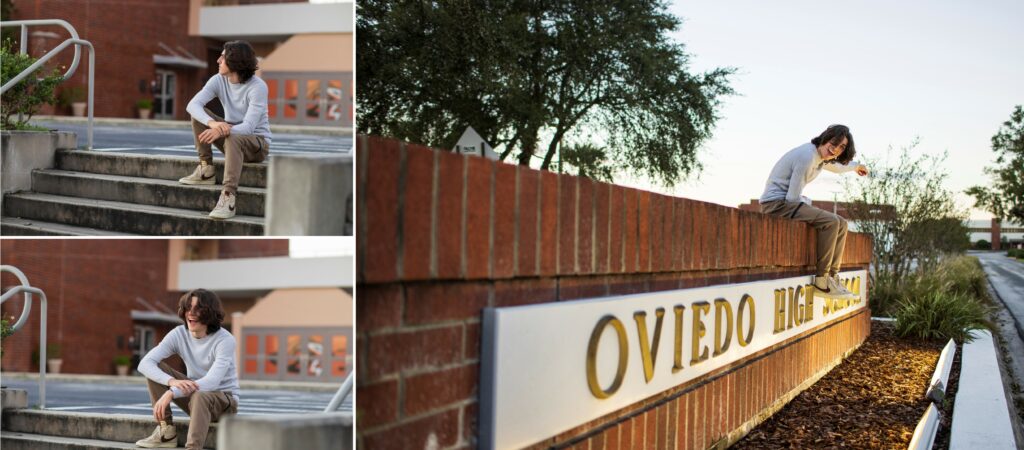 A senior boy photoshoot is not just about taking pictures. It is about giving boys a chance to express the emotions and aspirations that radiate from within. These pictures capture not just a single moment but the spirit of an entire era in their lives—an era marked by growth, determination, and endless possibilities. Boys, like girls, deserve to have their personal journeys captured in a way that they can proudly look back on in the future.
As a photographer who loves working with teens, I understand the importance of these moments. I know how to connect with young adults, making them feel comfortable and relaxed in front of the camera. My goal is to create an environment where they can express themselves authentically and forge lasting memories.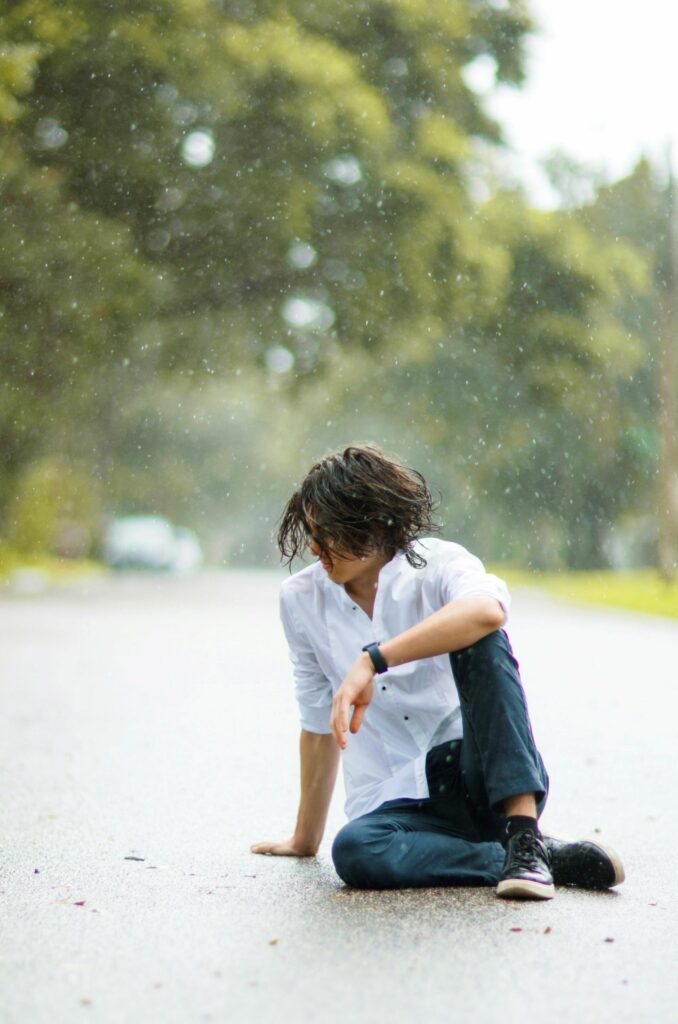 Preserve Your Teen's Journey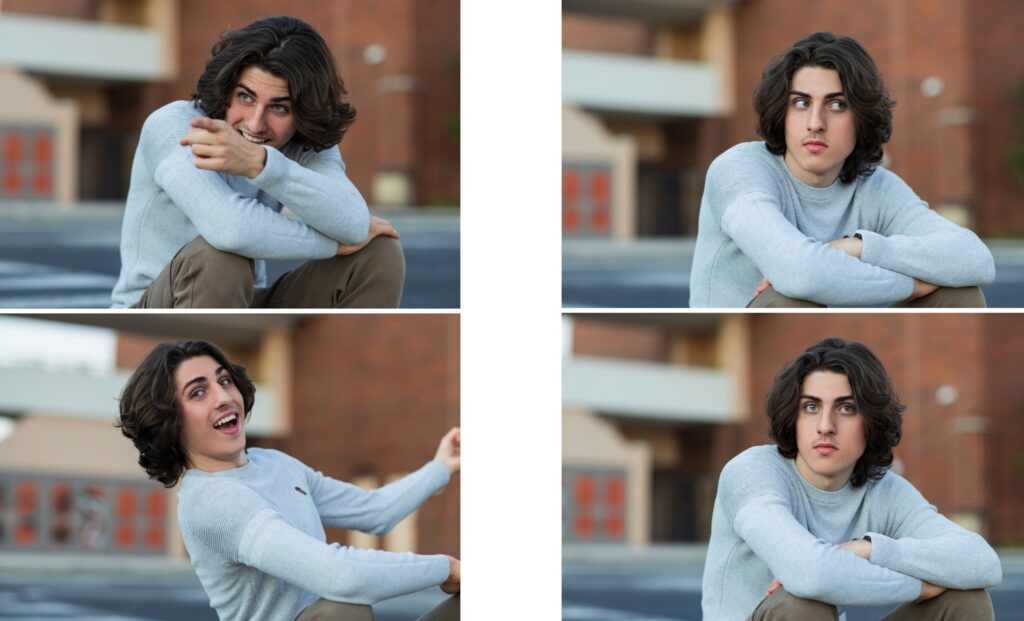 A senior boy photoshoot is a wonderful way to celebrate high school graduation and honor your young men's achievements. It goes beyond capturing beautiful images; it preserves memories, tells a story, and empowers boys to embrace their unique identities.
If you're looking for a photographer who can capture the special moments of your teen's life, I'm here for you. Whether it's a high school graduation, a senior photoshoot, or any other milestone, I can help you celebrate and preserve these precious memories. Don't hesitate to contact me, Tamara Knight, today, and let's create something truly extraordinary together.
Remember, graduation is not just about saying goodbye to one phase of life; it's about embracing the future with open arms. Let a photoshoot be the bridge that connects the past, the present, and the exciting adventures that lie ahead.
ready to book your senior's session?
Booking info: https://tamaraknight.com/book-now/
Newsletter: https://view.flodesk.com/pages/60b15587df9dcd20a46cdb8e
Phone: 650-218-2417