Senior Pictures
Remember this Huge Milestone
Senior pictures are one of the first big decisions (and purchases) you will be making at the beginning of your student's last year in school. It is an investment you will love and be able to look back on all the time!
Capture your high school senior's final year in high school with senior pictures! These are pictures that you all will look back on, remember the details of your lives then, and cherish for years to come.
These images were always very traditional and each person's senior portrait was very similar to the person sitting next to them in homeroom!
Well not anymore! Like many things in this high-tech decade, the senior picture has been upgraded to match the image-driven world we live in.

Senior Pictures & Tamara Knight Photography
Tamara Knight Photography has been falling more and more in love with this type of photography!
We love the energy of the teens and the boomerang of emotions from the Moms.
The best part is the honor of forever being a part of this special time of their life.
One of my favorite shoots is this one, starring my very own nephew.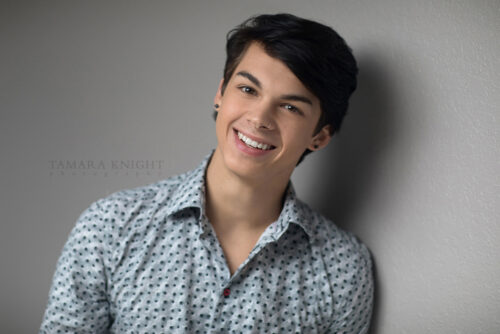 He is very special to me so knowing that I am behind the camera brings joy to my heart when I view the images!
This shoot was held many years ago and he is currently in college successfully pursuing a medical career!
Ever since then, I have enjoyed each young person that I have been able to capture.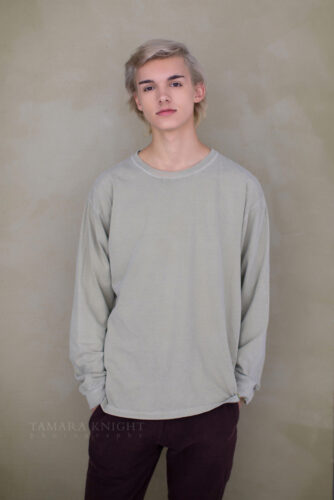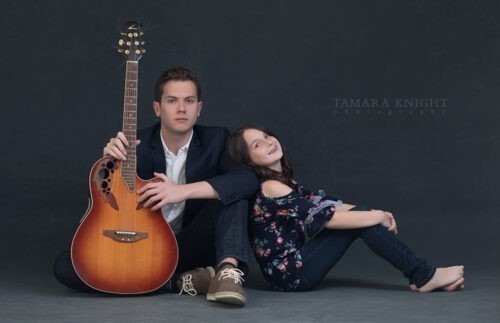 Senior Pictures: Success is in the Planning
Beginning with our Style & Design Consultation, we cover everything your teen needs to know to be prepared for one amazing day!
For this meeting, Tamara comes to your home. This way she can meet the senior in his or her own environment.
Getting to know the student and what makes them unique is a big part of capturing their true essence!
During this appointment, you will cover the wardrobe, the overall feel of the shoot, and the details of the day.
Here are 3 basic looks to start with when planning your senior portrait session.
Classic – This will give parents the photo they'll love to hang in the wall gallery to conclude the series they began over 18 years ago. For this image, a classic wardrobe will create a timeless look.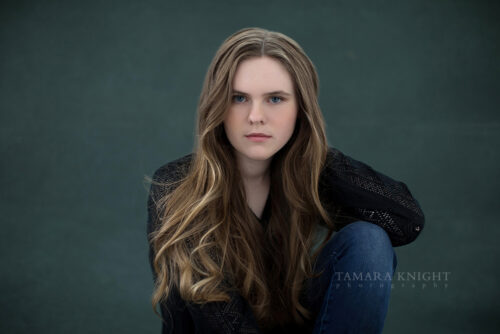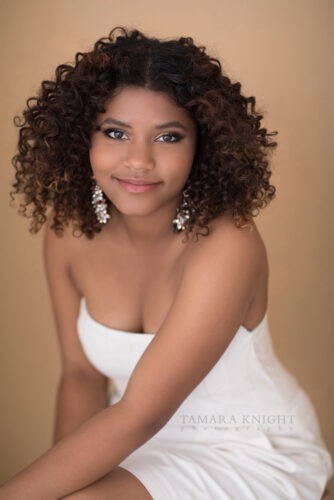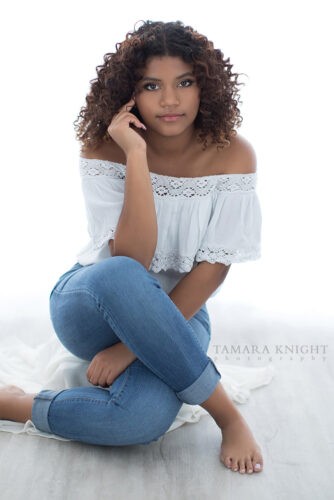 Current – The fashion for this look is all about your everyday style. This is the time to highlight the things that make you, YOU! Bring your musical instrument, your favorite old shoes, your favorite book(s), or bring something that you collect. This is a chance to show off the things that are most important to you!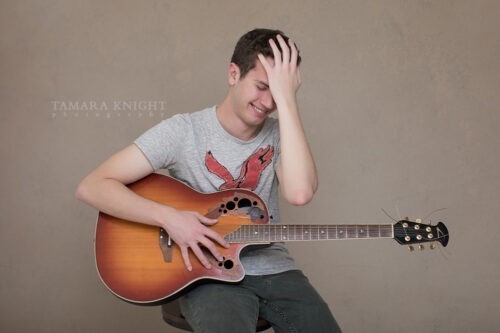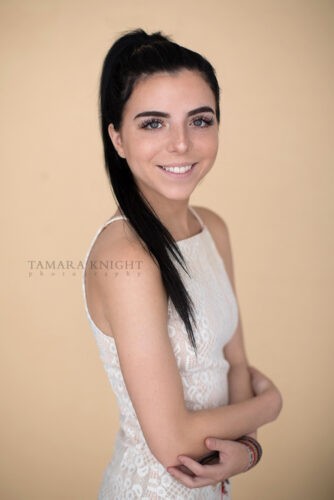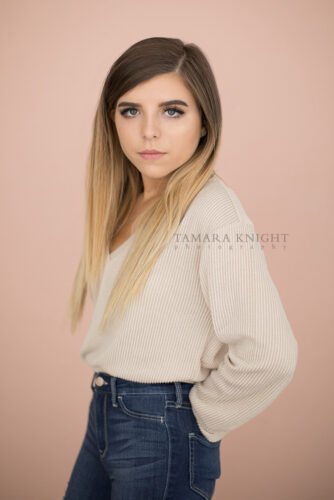 Culture – Whether it's a physical sport or an academic club, the after-school activities that a young person engages in becomes part of who they are. Let that shine by including props or uniforms!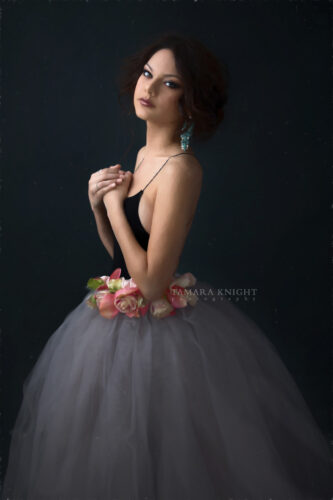 Need more fashion help?
I love this cute blog post that has some great options for outfits that make great senior photos!
Senior Pictures: The Session Day
The best thing about having senior pictures done with Tamara Knight Photography is the location options!
Our amazing studio space in the Orlando area is where we begin the session with hair and makeup.
Then we will take some time to get some traditional images using backdrops in our environmentally controlled studio!
The natural lighting is just perfect for capturing every detail of their excitement.
There is no additional charge for travel to any location!
Whether the woods are your happy place or downtown makes you feel vibrant, we can head there for images after the studio session.
We love to get creative! If you have unique requests…just ask!
There is no additional charge for adding your family to the session day!
Make arrangements for as much of the family to join in as possible! A family portrait would be a great way to send off your new young adult.
Celebrate the changing face of your family!
---
Are you ready to finish your baby's wall gallery with an amazing senior portrait?
A photograph is the best present for any occasion – it is a timeless capture of an existing moment.
Book your session today with a call 650.218.2417 or e-mail [email protected]
View my headshot gallery on my website at www.tamaraknight.com.
The Premier Orlando headshot photographer of the Greater Orlando area, Winter Park, Baldwin Park, Windermere, Kissimmee, Apopka, Oviedo, Lake Mary.