Large Family Photographer
Large Family Photographer- Invite the Whole Family!
Stephanie B. & Her Whole Family at Tamara Knight Photography Studio!
Meet Stephanie's Beautiful Family!
This is the amazing Stephanie Boleslawski, with grace and sweetness to match her beautiful exterior. A working mom with a full house, she made the time to document her growing family with a large family photographer- Tamara Knight Photography!
Stephanie called me, looking for a large family photographer and I was so excited!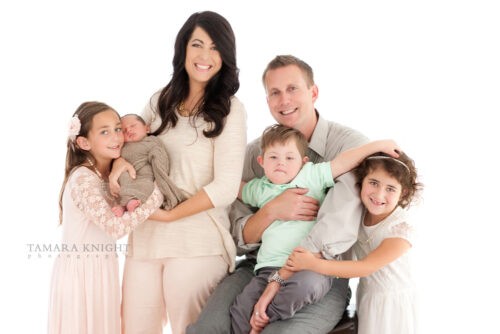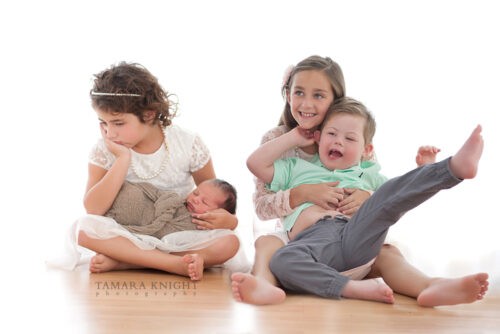 Large Family Photographer- Getting Ready for the Shoot!
First off, Stephanie expressed to me that she wanted versatile photos. I already had some great poses and places in mind. We would get all sorts of large family photos! She wanted some of her and her kids, just the kiddos, her and her newborn, and her and her husband with their sweet newborn. Additionally, she wanted a photo with her entire large family!
That is when I knew this was going to be a great session!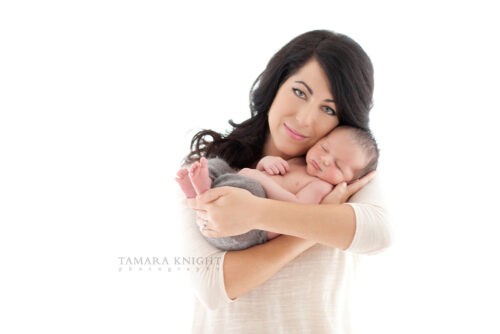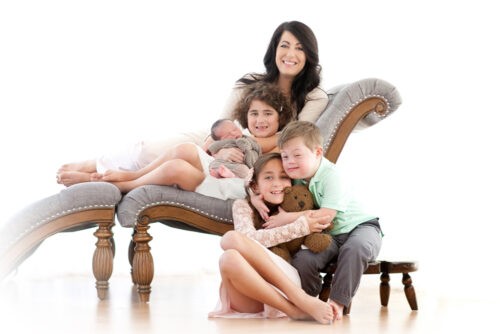 To top it off, everyone had fun! I knew they would! 😉 But it makes me thrilled when everyone in the large family photo session has a fantastic time!
During the session, the children and the parents we smiling and laughing. I believe they all truly had an amazing time!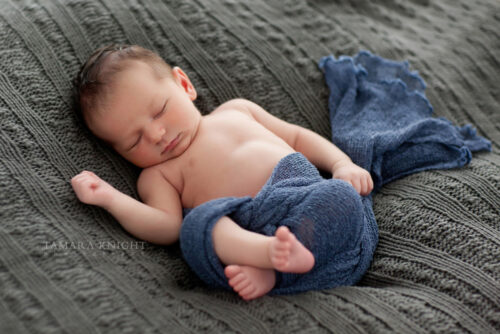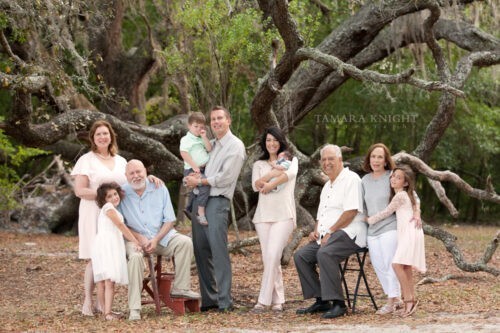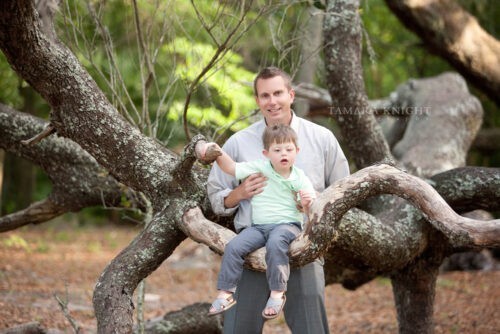 At Tamara Kight Photography, professional hair and makeup will be included! This look was done by the fantastic Caroline Van Haastert  @makeupbycarolinevh  |  See Caroline's Portfolio here
A photograph is the best present for any occasion – it is a timeless capture of an existing moment.
To book your large family photo shoot with the entire family, please call 650.218.2417 or e-mail [email protected]
The Premier photographer of the Greater Orlando area, Winter Park, Baldwin Park, Windermere, Kissimmee, Apopka, Oviedo, Lake Mary