A Search For Photographers Near Me
What's Better Than a Google Search?
A Google search of ' Photographers near me ' will give you a list of online recommendation services. It will put you in contact with photographers in your geographical area.
But does being physically close to someone make them a good match? Not necessarily!
Usually, the best business relationships usually come from a personal connection. Whether it's a friend's referral or a cold call, nothing beats one-to-one human contact for creating a relationship that lasts!
The chemistry we have created is a jewel that a search for ' photographers near me ' could never uncover!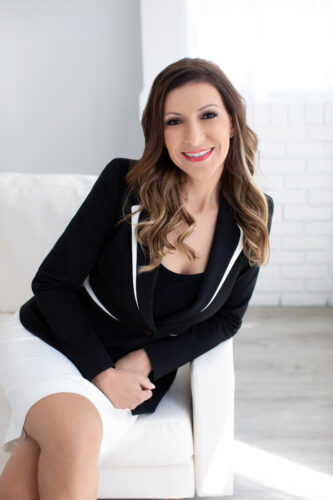 Stefani became a much-loved repeat client after I contacted a few local businesses. I wanted to create some business relationships in my newfound Orlando home! Actually, we formed a connection that continues to this day! It is obvious from the awesome results we get after every session together.
After helping Stefani rebrand her business with new images, she had to bring the family in to get some updated photos.
You can see that session here!
Find a photographer you love and stick with them! 
This is our 4th official session and we couldn't be happier with the results.
You can read about one of the branding sessions we had at her office here!
Understandably, getting to know each other can create the most amazing moments during a session.
Although it hadn't been long since the family was in the studio, Stefani was ready to update her wall gallery with some more formal shots.
Above all, Stefani rocks this trend of dark jewel tones in formal wear! This session is full of luxurious fabrics and textures. The portraits from this session will definitely stand the test of time.
The List of ' Photographers Near Me ' Is Long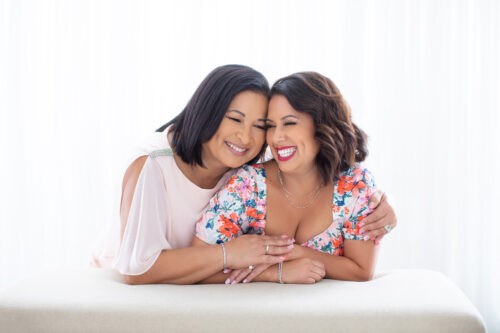 A lot of my clients and I have built a great relationship in these few short years. We are blessed to know her! She has also been responsible for referring several happy customers to our studio! Imagine the frustration that Stefani has saved her friends by sharing her experience of a lifetime! It takes a lot of time searching through the results of a ' photographers near me ' Google search.
We knew from our first meeting with Stefani that she was looking for artistic and innovative portraits. After all, the famed Gregory Daniels was their wedding photographer!
Naturally, Stefani was one of the first people to inspire the latest addition to our product line.
The Finished Product
Finally, here is an image of the completed creation with its artist! This custom piece is traditionally painted to add realistic texture. It came out so well she had to order one from this family session as well!
This is the image they selected. It is in the final stages of completion as we speak. We can't wait to deliver it!
---
The Tamara Knight Photography experience always includes professional hair and makeup! The artist at this session was the amazing Evelisse Hahn
Find her on Instagram: @makeupbyevelisse
---
Are you ready to update your family gallery?
A photograph is the best present for any occasion – it is a timeless capture of an existing moment.
Book your session today with a call 650.218.2417 or e-mail [email protected]
View my headshot gallery on my website at www.tamaraknight.com.
Tamara Knight Photography is the Premier Orlando headshot photographer of the Greater Orlando area, Winter Park, Baldwin Park, Windermere, Kissimmee, Apopka, Oviedo, Lake Mary.