Family Photography
Enjoy Easy Family Photography- Tips for Poses, Outfits, and More!
How to get the most out of your easy family photography session!
With a family this beautiful in the Tamara Knight Photography studio, how could it go wrong?
With this stunningly beautiful Mom with red hair at the center of this family, this family photoshoot was destined to be one for the memory books!
Stefani and I became acquainted when I reached out to a few luxurious local small businesses looking for collaborative projects. Click here to view the blog from that experience!  Stefani is the owner and chief esthetician at Simply You by Stef a Winter Park Medspa.
After some updated headshots for her and her team of professionals, Stefani wanted to get her family in on the action! I was so excited to meet her family and give them an easy family photography session they deserve!
When it Comes to Family, Everything Matters!
Stefani was assured of herself when it came to her headshots, but her family was a little hesitant. They didn't know how to pose, how to arrange themselves, or even what to wear. Have no fear, your friendly photographer is here!
I will be able to tell you and your family what outfits will photograph best, how to arrange yourselves for the photos, and more! Trust me, this will be an easy family photography session that you all will enjoy!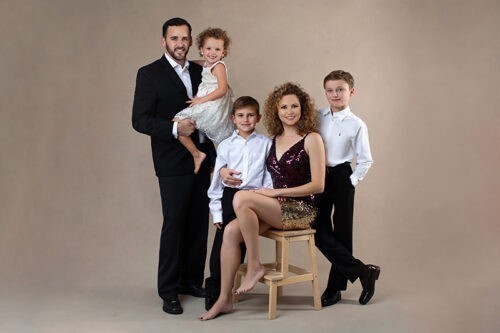 How to Make this an Easy Family Photography Session:
1. Bring your Loved Ones- I will advise you all on what to wear!
Everything is better with family by your side. Whether it is going through something difficult or enjoying the moment together! So, to make this a fun and easy family photography session, make sure to bring everyone you want in your photos!
I know that the stress of coming up with your outfits, your loved ones' outfits, and your children's outfits might make it a stressful situation for you even before the session begins! That is why you and I will do a consultation where we get to know each other, I understand your photography needs, and I help pick out all the outfits! This way, you can come prepared for an easy family photography session with me!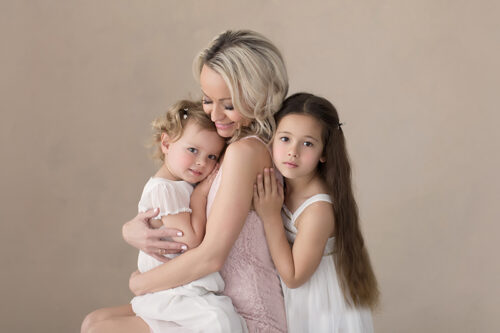 2. Tell Your Family How Important Family Photo Sessions Are
Our kids aren't young forever, so it is important to tell our kids that we need to capture this moment in time because we will not get it back. Life is short, and photographs will last lifetimes. Explaining how important family photographs are will help your entire family understand that this needs to be done for all to enjoy and create everlasting memories. That way, everyone is on board and it will be a fun experience for all!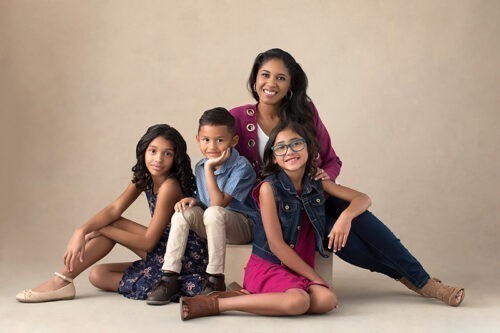 3. Get Creative with your Family Photography and I'll take care of the creative poses
I love it when my clients let me get creative with family photography. It allows me to capture completely unique photos that they will cherish forever. One of my favorite poses is featured below! Stefani was excited about this idea, and her kids were hesitant at first. Once they saw their mother's excitement, they became excited, too!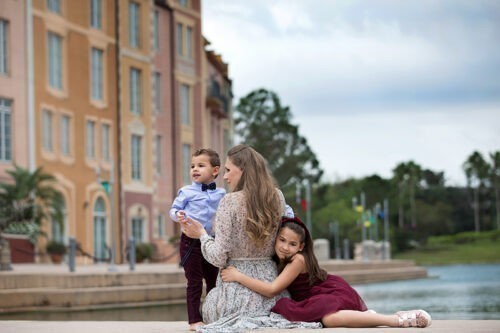 4.  Tell Your Photographer Exactly what YOU Want
This is an easy family photo session designed completely for you and your family, so tell me what you want! Stefani had professional headshots done with me before, but she also wanted some more and a stunning portrait of her daughter (her son didn't feel up to it). I was more than happy to do so! When you give your photographer some guidelines, we are able to create flawless photos for you!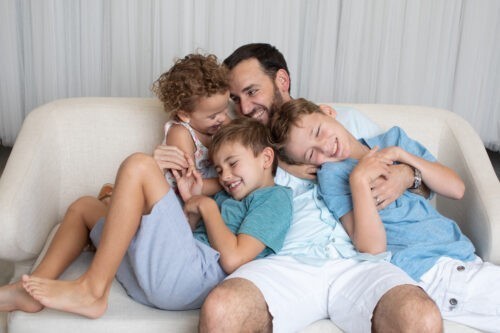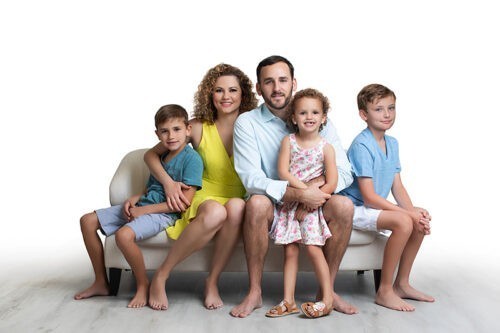 5. Different Settings Can Create the Most Breathtaking Family Portraits
Sometimes, getting out of your comfort zone can be scary, more so when you have an idea of what something should be- especially photos. However, when you have a creative and confident photographer on your side, we can set you up for the most incredible family portraits! If you feel up to stepping outside of my studio, I have numerous breathtaking photography spots that you and your family will love! They're not far from my studio located in Oviedo, you will get stunning backdrops, and it will make for a whole different look even though it is one easy family photography session!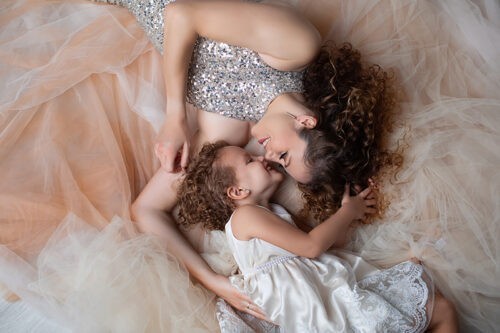 Take a deep breath, this will be fun for your entire family! I will help you and your family decide on what to wear, how to pose, what will give you and your family the best results possible for your easy family photography session!
Now you can take a deep breath because your questions have been answered and the search for your photographer is over. This will be fun for your entire family!
I will help you and your family decide on what to wear, how to pose, what will give you and your family the best results possible for your easy family photography session!
________________________________________________________________________________
A photograph is the best present for any occasion – it is a timeless capture of an existing moment.
To book your session please call 650.218.2417 or e-mail [email protected]
The Premier photographer of the Greater Orlando area, Winter Park, Baldwin Park, Windermere, Kissimmee, Apopka, Oviedo, Lake Mary.