Professional Branding Photography
New businesses and well-established ones alike often see professional branding photography in Orlando as something they must have!
After all, it's all too easy and convenient to just take some photos yourself, right? There are always stock photos, right?  And there may be other areas of your business that deserve more spending, right? Who needs Professional branding photography?
You need professional branding photography! 
In today's world every business, no matter the industry or scale stands to benefit greatly from a professional branding session. Whoever your target audience is, it really pays to have high-quality professional photos taken. They are an asset that can be used across the board including your company website, social media profiles, business cards, print, newsletters, etc. All of these contribute to overall business and branding success.
Branding photography in Orlando is 100% worth your time and business funds – here's why:
Professional Branding Photography is a Powerful Way to Get Discovered
Nowadays, there's hardly any business not familiar with what SEO is, or search engine optimization. SEO is, after all the practice of fine-tuning certain elements of your business website. This helps it stand out in search engine rankings. Among these elements is photos.
Unique and optimized business photos increase the chances of your website getting discovered and popping up higher on Google search engine results pages. This directly helps to engage more users, brings higher traffic to your website, and gives you the added advantage of being the 'go to' business.
Furthermore, when it comes to promoting and marketing the business, professional photos are an absolute necessity. f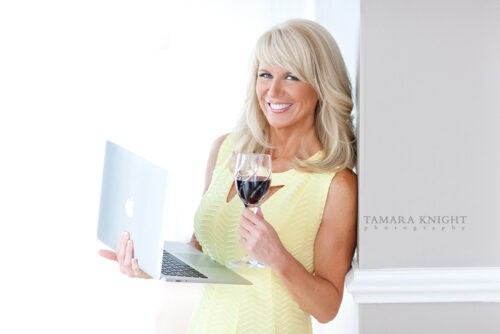 Meet Marivette Gonzalez, the owner, and attorney of The MGR Law Team. We had a pleasure creating new branding images for her social media and marketing needs. If you are looking for a compassionate and aggressive representation – call Mariette!
Your Prospects Really Want to Get to Know You
In today's technologically advanced world, it is important to make a good first impression online. There are quite a few uses for a professional portrait, so to speak. Not only do you need it for your website, but for your advertising, print media, and social media pages.
In this 'always online' era, people expect to get to know you in an up-front and personal manner. They want to see and deal with real people, not just names and logos.
Remember, your face is a representation of your business and people tend to instantly form opinions about your business brand, based on that professional photo.
A social media profile photo, for instance, is critically one of the most important photos to have. It's the first photo prospective clients see when they visit your social media profiles or corporate website.
Today, social networks provide businesses a great opportunity to link up with and get to know their clients. And this is where you need to make a first impression that creates truly awesome recognition for your brand.
Business headshots for your social media profiles, for example, have to do with a lot more than just getting a quality photo taken. They capture an executive's flair, personality, and character in a single snap and helps establish trust.
Additionally, the quality and style of your headshot also signal to the viewer so as to how you conduct business or what value proposition you have for them.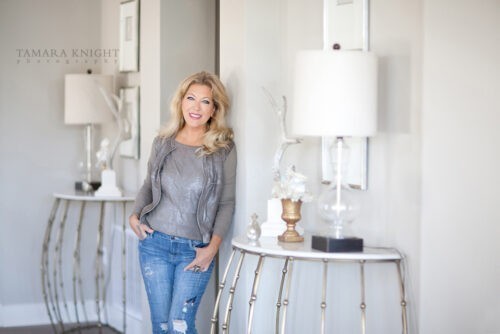 Photos are "Auto Pilot" Content Marketing
Content is indeed king and this is something that has held its ground since the advent of the internet. Professional business photos for your print media, business cards, and company newsletters are extremely versatile assets. Your images can be used numerous times. This can help you promote your brand in the long run, both online and offline.
Using them this way can greatly enhance your marketing efforts and position you as an authority figure in your respective niche.
You should be using online photos to make your corporate website more engaging. Not only that, but you can also use them to build and boost your brand across all social media channels, blogs, articles, and email newsletters. The possibilities are near-endless.
Offline branding photos, on the other hand, come in handy when used as part of promotional materials and brochures of all kinds. Not only that but the right photo on your business card can do a lot more than just send the right signals. It instills a sense of trust and confidence.
Branding In Closing
Tamara Knight has helped many businesses showcase their key offerings through the right branding photography in Orlando. To book your corporate branding session today, get in touch with us.
View our branding gallery on my website:  www.tamaraknight.com.
To book your session please call 650.218.2417 or e-mail [email protected]