Family Generation Photoshoot- Family Photos for the Whole Family
When was the last time you had your whole family together for a generational photo session?
We don't often get the honor to do a generation photoshoot but we love to!
For us, a family generational photoshoot is the closest thing to shooting a wedding – there are so many moving pieces! Cindy knew she wanted someone to do just such a photoshoot and began looking online and asking her friends. She came across Krishma's shoot and loved the style of it.  (Check out the blog post we did on Krishma!)
Cindy wanted to bring quite a few members of her extended family together to celebrate a milestone birthday. She also wanted to capture images that tell the story of the family's closeness. It was easy to capture that closeness because it was so evident during this generation photoshoot!
Planning Your Family Generational Photoshoot
During the planning session at Cindy's home, Cindy and Tamara decided on a dark neutral palette for the majority of the shoot. On a dark background, the mostly dark colors really highlight everyone's faces. It had been a long time since Cindy and her family had had portraits done.  She wanted easy, great-looking photos that conveyed a sense of belonging, of happy times and security. She wanted to include studio shots as well as some more informal outdoor shots.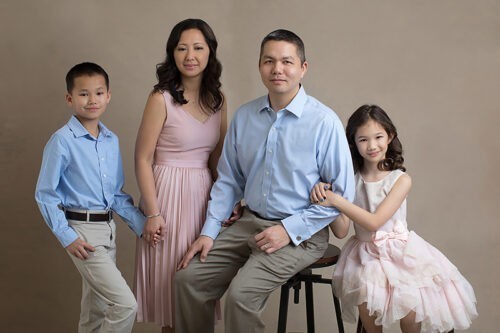 The Shoot
Cindy was also looking forward to the time spent with the family during the actual generation photoshoot. The planning for this kind of shoot is complicated!  Trying to get kids, grandmas and grandpas, aunts, and uncles all together in one place can be exhausting.  The reward of all that planning is evident in these amazing photos! The family had a great time catching up and just being together during their generation shoot.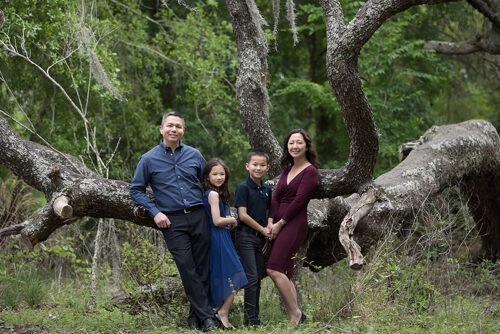 Don't forget the all-important generational portraits!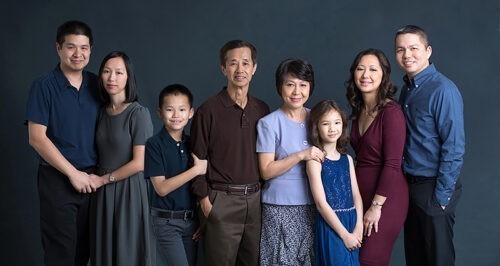 Cindy was also interested in getting some portraits of her immediate family, including solo portraits of her sweet children.  We love how these turned out!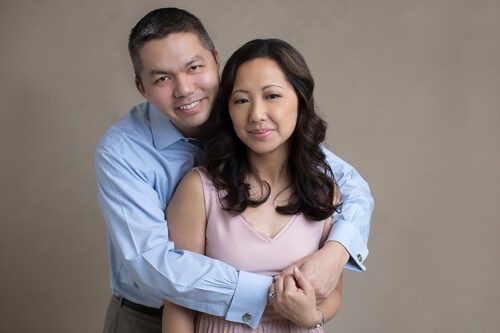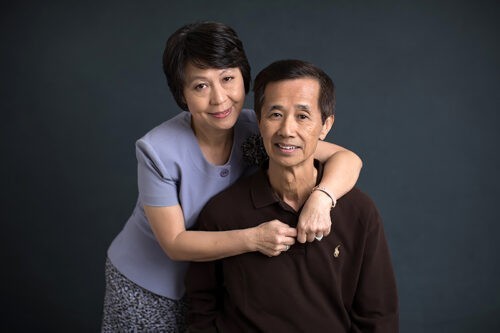 Last but not least: the grandparents!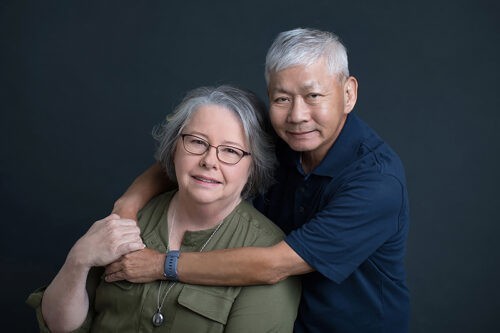 The Tamara Knight Photography experience always includes professional hair and makeup!
The artist at this session was the fantastic Caroline Van Haastert
---
Are you ready to update your family gallery?
View my family gallery on my website at www.tamaraknight.com.
We are the Premier Orlando headshot photographer of the Greater Orlando area, Winter Park, Baldwin Park, Windermere, Kissimmee, Apopka, Oviedo, Lake Mary.
A photograph is the best present for any occasion – it's a timeless capture of an existing moment
To book your session please call 650.218.2417 or e-mail [email protected]