Home Photo Session- Professional and Fun!
Sometimes, the best photoshoots are the ones you have at home! Whether it be selfies in the mirror or your hire your professional photographer to do a home photo session! Photo sessions are made to be fun and memorable.
This wonderful family decided they wanted a fun and professional home photo session! I was so excited for their session because I knew this was going to be one for the books!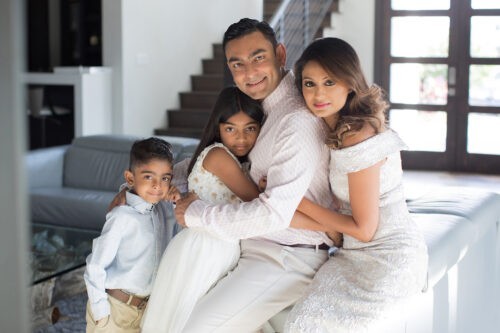 A home photo session is a great idea for many reasons. Krishma and her beautiful family chose it to celebrate the completion of their amazing custom home. She is also a return Tamara Knight Photography client, we last saw them in 2015.
Therefore variety was important for this in-home photo session! We couldn't have asked for better weather in Lake Nona on our shoot day!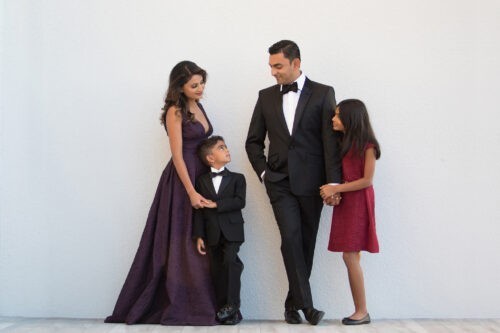 The Benefits of In-Home Photo Sessions
Documenting Domestic Bliss
First, in your home is where most of your memories are made! A photo album that includes images of the rooms where the kids grew up is a definite heirloom!
People always think we will remember, don't we?  However, some of the sweetest memories have come back to me when I see a picture of me in a room that I had forgotten about!
In addition, setting up an in-home photo session can also set people at ease. If you have a reluctant participant, this just may be the answer!
Krishma and CJ wanted to make sure to include their ultra-chic, modern home in this set of family portraits!
Home Is Where Your Stuff Is
Second, it is the most convenient preparation! No clothes to pack, or children to get into the car.
The photographer comes to you, right on time!
Often there are great options for stunning family portraits right outside your home. Don't forget about that beautiful chaise that no one really has the time to lounge in!
Going to other locations is always an option. We can begin in our Tamara Knight Photography studio, or even go to a local park.
These images were captured in their neighborhood!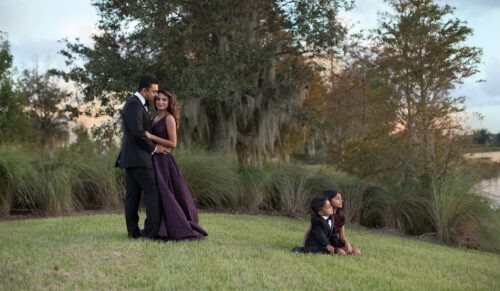 No Duplicates Possible
You will have the most unique photo shoot possible! The amount of shooting options in most homes is unbelievable!
All you need are a few spots in areas with natural light.
The sunshine of beautiful Orlando, Florida usually cooperates!  It should be somewhat tidy…. (don't clean it until it's unrecognizable Mom!) We want to know that real people live here!

This sweet portrait of the little ones on their wood grain floor will melt the hearts of mom and dad for years!
We have been watching these beautiful children grow up for a while now! It has been a wonderful journey!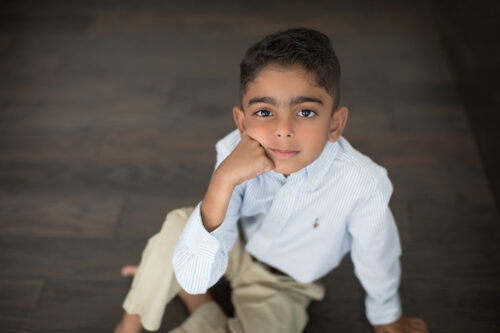 Krishma was one of the first to commission a Tamara Knight custom-painted portrait! A few of the images from this session were put together to create an amazing work of art!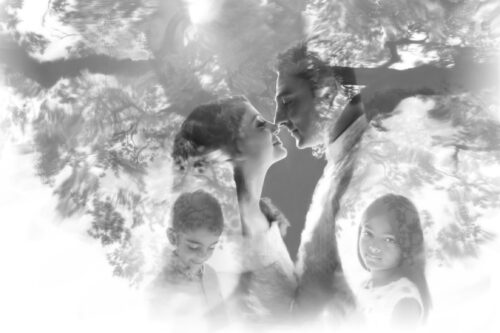 Tamara and her husband Paul personally hung his breathtaking piece from their in-home photo session!
Whatever the reason, choosing to have a home photo session can be a time-saver for everyone involved. Whether you are a new Mom, have a large family, or are studio phobic, an in-home photo session could be the answer to your needs!
---
The Tamara Knight Photography experience always includes professional hair and makeup!
The artist at this session was the amazing Evelisse Hahn
Find her on Instagram: @makeupbyevelisse
---
Are you ready to update your family gallery?
A photograph is the best present for any occasion – it is a timeless capture of an existing moment.
Book your session today with a call 650.218.2417 or e-mail [email protected]
View my headshot gallery on my website at www.tamaraknight.com.
We are the Premier Orlando headshot photographer of the Greater Orlando area, Winter Park, Baldwin Park, Windermere, Kissimmee, Apopka, Oviedo, Lake Mary.