Branding Photography Session
Branding Photography Session with Tamara Knight Photography
A branding photography session encases what your business is about- and more! Put your best foot forward in the business world and make your company stand out!
Aluska's Branding Photography Session
Aluska and Roy were recently in the market for a great branding photography session to get images for their Orlando business https://www.aurora-infotech.com/. They are a great couple to be in the presence of!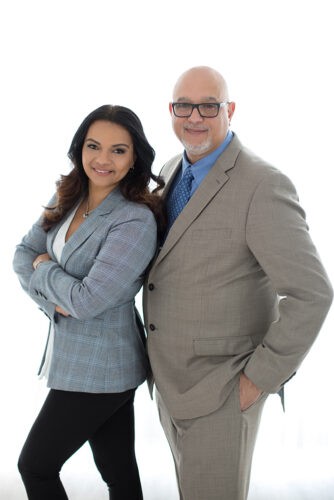 They get to work side by side in an industry they are both passionate about. Cybersecurity is such a vital part of keeping things running smoothly, at home and in the office.
Now, if you work out of your computer exclusively, then this should be very important to you.  Hackers, thieves, or a virus could shut you down. Consequently, you will experience life without connectivity for a couple of hours or days!
Working in cybersecurity has been their daily life for over 20 years. Coming from the Dutch/French Caribbean islands, they were integral in creating an IT network that has stood the test of time.
This business apparently does an amazing job of keeping your content secure. I tried to copy some content from their website because I didn't want to paraphrase their mission and value statement. This is the first website I have ever visited that blocked my copy and paste skills!
Getting the Most Out of Your Branding Photography Session
First off, you will want to have some options for your graphic designer to work with. Your marketing materials will need light and dark options, as Roy models here, as well as vertical and horizontal options. Don't forget options that are facing both directions!
Additionally, we love Roy's distinctive glasses too!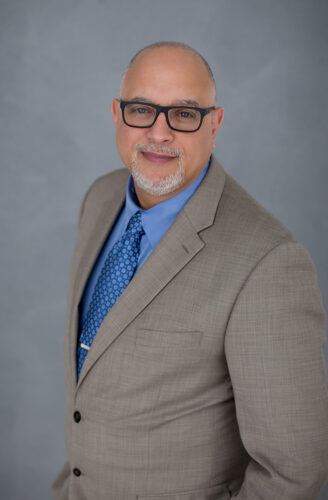 Below, this light gray with a slight pattern looks great on Aluska!  I even had to convince her to wear something light-colored!
She typically only wears dark colors or black on a regular basis. This image is proof that sometimes it is nice getting outside of the comfort zone!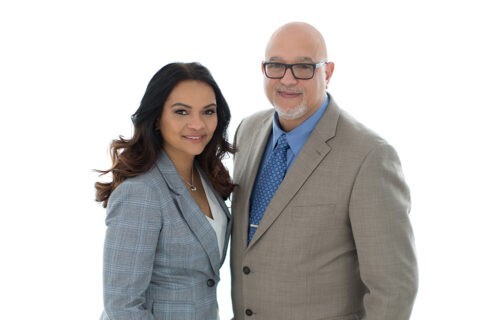 Branding Photography Session for Websites
A company this good at what they do deserves photos that make the website stand out. A branding photography session with Tamara Knight Photography is a great way to get all the images you need.
This session started in the studio and then we went to the office. Live-action shots of you, your employees and customer interaction, if possible, are very powerful marketing tools.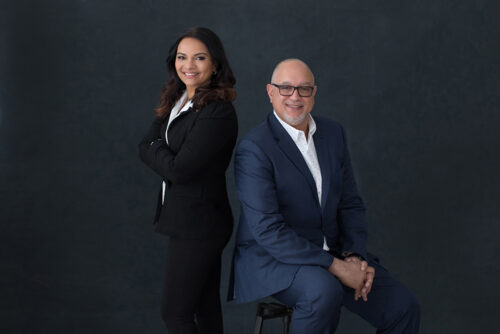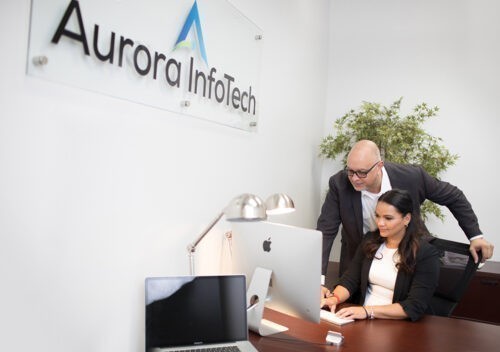 This lucky couple also got to update their personal photo album. Weddings and milestone anniversaries are usually the only occasions couples will take the opportunity to document their love story. This time the focus was just on them. Isn't that sweet?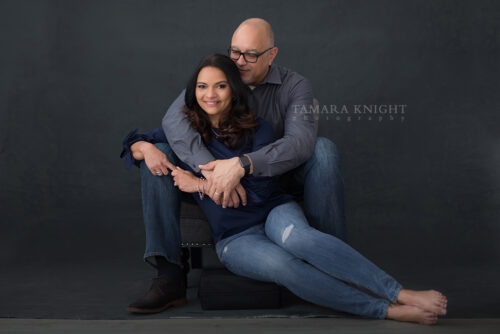 The Tamara Knight Photography experience always includes professional hair and makeup!
The artist at this session was the fantastic Caroline Van Haastert
---
Are you ready to step up your marketing game? If you are clear about your marketing and your message, then it is time to spread it to potential clients with a personal branding session!
A photograph is the best present for any occasion – it is a timeless capture of an existing moment.
Book your session today with a call 650.218.2417 or e-mail [email protected]
View my headshot gallery on my website at www.tamaraknight.com.
We are the Premier Orlando headshot photographer of the Greater Orlando area, Winter Park, Baldwin Park, Windermere, Kissimmee, Apopka, Oviedo, Lake Mary.