A Birthday Photoshoot Is the Best Gift
Not sure what kind of gift to give for a birthday? In a world where people have everything, the most desired gift isn't a thing, it is emotions. Give them to people who mean the world to you and both of you will carry treasured memories throughout the years. What if we told you that there is a way to create fond memories and preserve them as vibrant as on day one? It's possible if your gift is a birthday photoshoot. Photos are small but touching stories woven of sincere smiles, warm hugs, and sparkles of joy in the eyes. These emotions will live forever in physical or digital form. One look and birthday pictures will take you on a trip down memory lane.
Alex's Birthday Photoshoot
The sweet fifteen or sweet sixteen is a remarkable date in every girl's life. And this date MUST be celebrated with a bang. Alex, the birthday girl, knew something special was going to happen. Her parents were going to throw a mind-blowing quinceañera party with tons of awesome activities, presents, and, of course, friends and family to share the fun with. This should've been the night impossible to forget.
Unfortunately, the pandemic had different plans. It wouldn't have been safe to have a house full of people. However, without these people, a party wouldn't be a true party. With a heavy heart, Alex's parents had to discard this idea. But they couldn't leave their daughter without a present. But what kind of gift can replace quinceañera? The right answer is a birthday photoshoot!
Let the Birthday Fun Begin in the Studio!
So, the parents couldn't go big with Alex's birthday party but they could get a larger-than-life photoshoot. And wow, was it thrilling! It wasn't just a quinceañera photo session, it was something magical, glamorous, and fun-packed.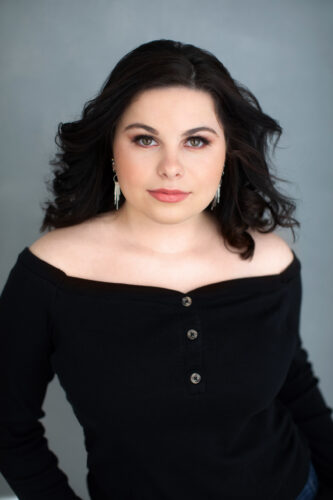 The first stop was at my studio to capture some captivating senior portraits. At Tamara Knight Photography, we love senior portraits! Check out some other senior blogs here: Senior Portraits at Tamara Knight Photography! Alex looked stunning in her black outfit. So beautiful and confident, this young lady is ready to conquer the world.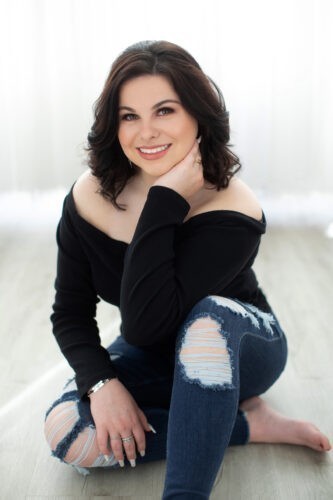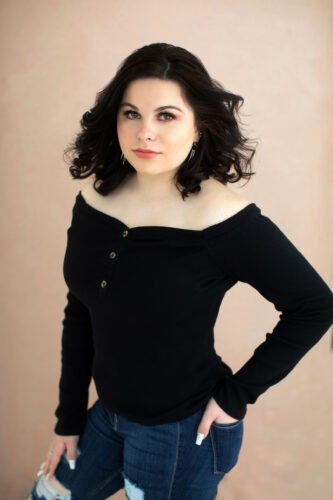 But even standing on the threshold of her womanhood, Alex still remains a princess. And just like a real princess, she needs a fantabulous gown. A cloud of gentle tulle, sequence embellishment, a gorgeous tiara, and this young lady belongs in a Disney movie. We first started in the studio to begin our photography quest.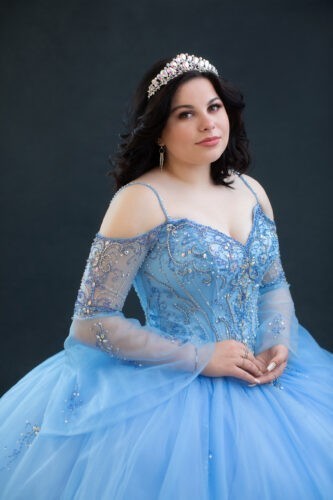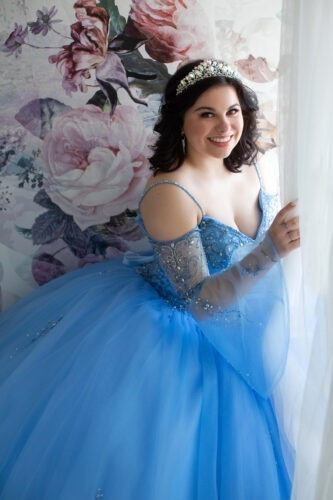 A Princess in a Magical Forest
Then, a picture-perfect forest became an ideal backdrop for Alex's quinceañera transformation. I bet if you look closer, you'll see the whole forest dancing around our princess.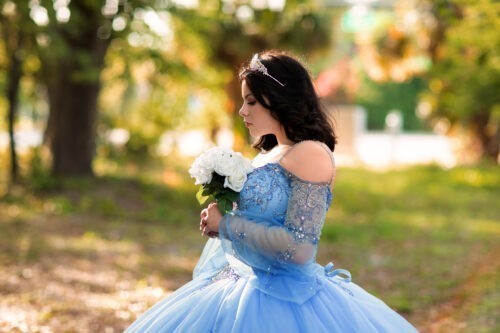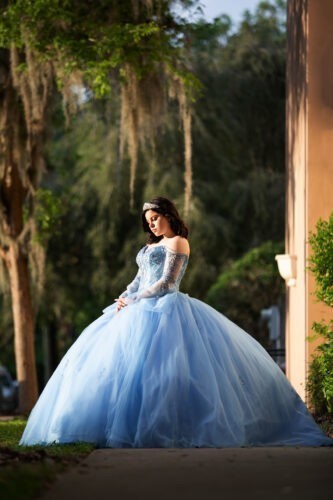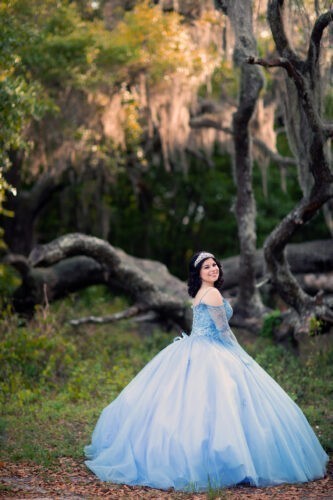 Once we've got spectacular birthday pictures in the forest, the carriage took Alex to meet the lights of a night city. Her adventure was not over yet. Not until we took some glamorous night shots. A beauty bathing in the bewitching light, this was an exclamation mark on this exciting day.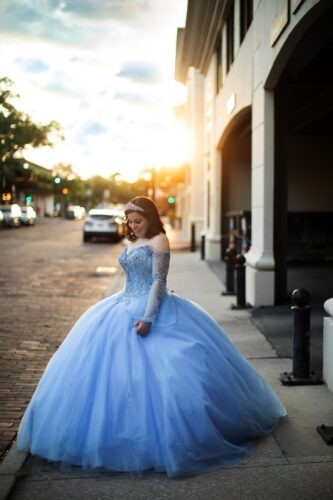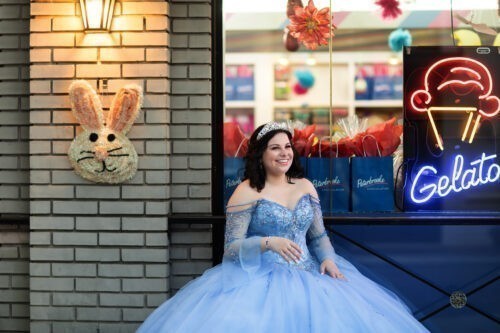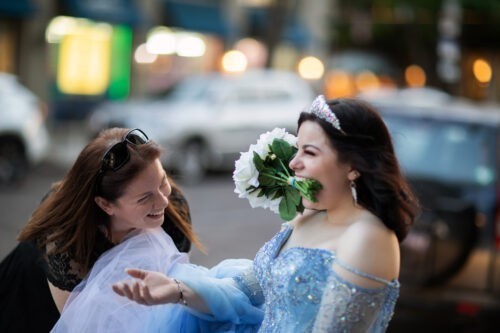 A Birthday Photoshoot – is It a Good Present?
It's not rocket science to see that Alex enjoyed every second of her session. But is a birthday photoshoot really a nice gift for everyone? We know three reasons as to why you won't go wrong if you pick photo experiences as a birthday present. If you still have questions, check out some of our other fun birthday photoshoots here: Birthdays with Tamara Knight Photography
A Gift that Doesn't Disappoint
When it comes to gifts, we desperately lack instructions. We don't know what a birthday celebrant wants, where to find it, which color or size is the right one… nothing is clear whatsoever. No matter how hard we try, chances are that we wind up with the wrong thing. Just to let you know, this kind of gift will bring nothing but disappointment! Clearly, nobody wants their gift to be met with a forced smile. At best, unwanted things go collect dust on a shelf. And at worse, they permanently move to a landfill.
This will never happen if your gift is a photo story. A birthday photoshoot isn't a hit and miss, it is always the right thing because it suits absolutely everybody. Photography isn't exactly a material thing (although you can materialize it with prints), which value might be debatable. It's more like a joyful memory, and these memories are building blocks of the phenomenon called happiness.
Give New Experiences
We are all, to some extent, people of habit. We get used to certain places (a favorite café or travel destination) and activities (shopping, beach-going, exercising…). It's cool to do stuff you like but even cooler is to bring something new to an old routine. A birthday photoshoot given to your friend may be a great opportunity to start a new tradition.
Photo sessions are addictive, try them once and you'll want more. But they are the best type of addiction because they never hurt. Instead, they create chronicles of the life we live. Your gift may inspire your friend to choose photography as a way to document every important milestone. A person whom this gift is intended for may never know how much they need it until they actually try it. So give them a chance to change their lives and discover the beauty of professional photography.
A Feel-Good Present
Gifts that make us better are the most valuable. Photoshoots are fun, fast, painless, and totally stress-free.
You're probably wondering 'How can a photoshoot make anyone better?' First of all, it provides a new perspective. If a birthday celebrant has concerns about their look, professional photos will let them see how beautiful they really are. Second, a photographer is like a shrink, only better. He or she gives a charge of good emotions for the whole day. A day spent with a smile is the most effective antidepressant. Third, photographs are the best home decorations. Put in beautiful frames and arranged with love, they make our dwellings warmer and cozier. Finally, sometimes a good photograph is a life-saver. Despite the gigabytes of photos we store on our devices, there is nothing that would make a nice Instagram post or a photo greeting card. A professional photo shoot for a birthday would come in handy to fix this situation.
Order a Birthday Photoshoot from a Professional Orlando Photographer
Just like a birthday gift requires some nice wrapping, a birthday photoshoot needs a good photographer. You can entrust this important mission to me, Tamara Knight, a professional Orlando photographer. Let me help you make this memorable day extra special. Lots of fun, stress-free, and gorgeous pictures are guaranteed!