How To Find The Best Photographer in Orlando?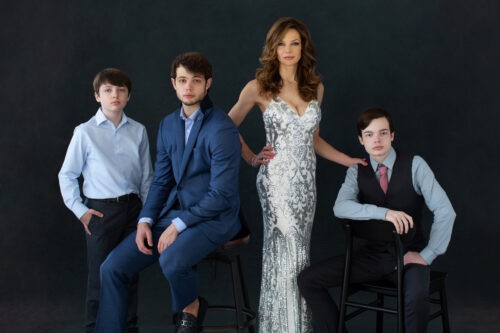 Photos are like marketing material for our personality. We love to share them on social media, and it is always exciting to get loads of awesome comments. Whether you need photos for corporate purposes or personal needs, the best photographer in Orlando can help you out.
When you want to look perfect in all your photos, it becomes critical to choose the best photographer for your needs. Well, you may find many of them online in Orlando; but not all of them are equally talented.
If looking for the best Orlando photographer for a special day, headshots, branding session or just to create a beautiful portrait, we advise you to go through the tips below.  Here we have listed the steps that you must follow to ensure top-notch quality for your photography needs:
The very first thing that matters while hiring a personal photographer in Orlando is the experience. The one who is working in this field for the past several years knows the tricks and techniques to ensure desirable results. They can make the right adjustments for every shoot, no matter the conditions around them. Ask for how many years a photographer has been in this profession. Ask for referrals and recommendations around. Check their google reviews!
Some people look for a photographer with the best camera equipment, lenses, and editing technology but if she/he doesn't know how to use them, it is all waste. The truth is that the latest tools come with a variety of features. The one who knows how to make the best out of them can create incredible results for every shoot. It is important to know that its skills that make a person a better photographer, not a bag loaded with advanced tools. Some of the best photographers can create the most amazing results using an old camera. The person behind the camera is the most important part!
Creativity and imagination:
There is a huge difference between an average and an amazing photograph, and it comes with creativity only. The exceptional photographs are a result of incredible imaginations and a desire to work. Moreover, they are consistent with their performance as well and do not wait for a controlled environment to show their talent. You should check their past work to know whether they can meet your requirements or not.
Well, we know that quality cannot be rated in terms of money. But when you are hiring a photographer for a certain project, it is always important to check your budget restrictions. Discuss your project with them and ask for quotes. You can compare price ranges offered by different photographers. Then pick the most suitable one for you. But as you know in most cases "you get what you pay for". So if quality and professionalism matter to you, then don't base your decision solely on the price.
Well, if you are also looking for the best photographer in Orlando to create portraits you will cherish for a lifetime and have a fun experience, but don't have time to follow the steps listed above; we advise you to contact professionals at Tamara Knight Photography.
This photographer is known for creating stunning portraits and has been serving clients in the Orlando area for the past eleven years. Whether you are looking for family photography, headshots, and branding or want some fine collections for your wall art, Tamara Knight Photography can provide exactly what you are looking for and even more!
Contact us today for your free quote!
In Closing
Tamara Knight has helped many beautiful families and businesses in Orlando.
View our branding gallery and the family one on my website:  www.tamaraknight.com.
To book your session please call 650.218.2417 or e-mail [email protected]