Home Family Photography- One of the Best Places for a Photo Shoot
Having a family photography session is very exciting, but sometimes getting there can be the biggest drag.  Eric and Dawn decided they wanted to include their home in the shoot to have a home family photography session!
When you had been longing for something big and you finally got it, what is the best way to celebrate it? To me, a photoshoot is a grand gift to congratulate yourself on your achievements. (I am saying it not because I am a photographer but because I see how much joy it brings). No doubt, every person has achievements they deserve praise for. Some people conquered a serious illness, some became parents, others attained a degree from a prestigious university – these are milestones we have every right to celebrate. If you, too, want to mark the day of your personal triumph in a creative and fun way, a home family photography shoot is just what the doctor ordered.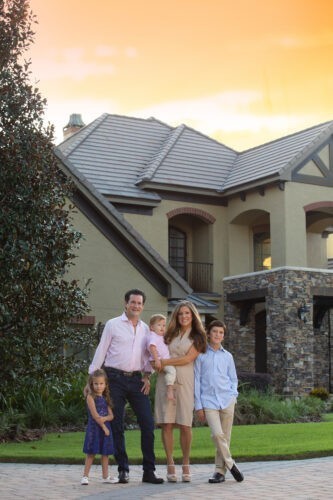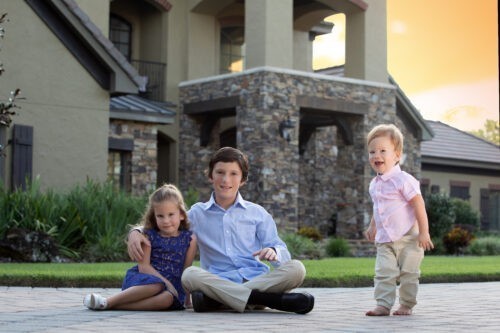 A Happy Accident
Just like everyone else, Eric and Dawn had a big dream. It was ambitious, long-held, and truly commendable. The couple worked so hard to achieve it and they pulled it off. But before I tell you about their cherished dream, let's flashback to a few months ago when I first met Eric.
So, I was looking for a good chiropractor. After some research and feedback reading, I found Dr. Eric Janowitz. Needless to say, the word of the mouth was absolutely right and my appointment went great. Dr. Janowitz really knows his stuff – not for nothing- he did become an Amazon best-selling author with his book "The Synergy Health Solution". Anyway, during our small talk, I found out that he had long been wanting to have a family photo session with a professional photographer. Can you imagine, a chiropractor was looking for a photographer and a photographer was looking for a chiropractor! It seems it was written in the stars that we would meet and start a great professional friendship.
So, working together (in my field, this time) looked like a great idea. Besides, Mother's Day was approaching and Eric needed an exciting gift for his wife, Dawn, and their three beautiful kids. A photography session came in handy.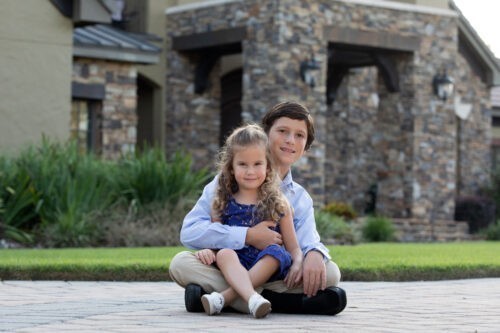 Eric and the Family Dream Come True Photoshoot
In fact, we managed to do more than a group photoshoot. It was 3 shootings wrapped into one –corporate headshots for Eric, a beauty photo session for Dawn, and family portraits for the whole squad. And now is the most interesting part – the family wished to have pictures with their dream-come-true. Just take a look at these shots, do you already see what that dream was? If not, it's time to put the cards on the table – their family nest became the highlight of the photo session.
This lovely home didn't fall into Eric's and Dawn's lap. They gained it through blood, sweat, and tears. For them, it was a long journey full of both challenges and joys. But today, the Janowitz are proud owners of a stunning mansion and they are not afraid to stand tall. They made it and they have every right to hug themselves with joy. After all, they want the best for their kids, and what can be better than a place everyone can call 'home'?
This is how a house became a guest star of the family – slash- dream come true photoshoot.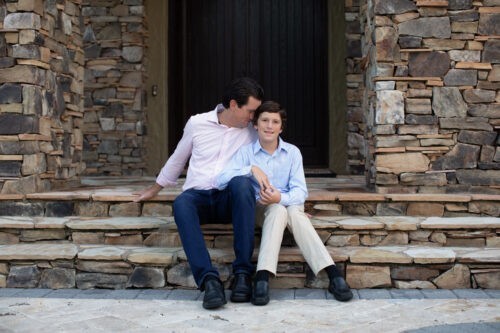 Show Off Your Achievements
I don't know if having your own house is your ultimate wish but there is one thing I am certain about – you have dreams that came true and you have things that you are proud of. There is nothing wrong if you show them off in your pictures. After all, it is not about bragging and boasting, it is about you being persistent and hard-working to turn your dreams into reality. Ultimately, your story can inspire hundreds of men and women to dream big and make it happen.
It's not for the first time that my clients feature things they are proud of in their photographs. I have shot luxury vintage cars, gorgeous horses, designer accessories, and everything under the sun. It's totally okay to share your joy with the world. They say the more positive emotions you give to the Universe, the more you will get in return. So don't be afraid to show that there are things dear to you and that you worked really hard to get them.
Unique Photoshoots for Unique You
The beauty of my job as a photographer is that I never know what my clients have in store for me. In some magical way, they are able to transform seemingly ordinary family photo sessions into unique experiences. They never let me get bored, and I am blessed to work with such wonderful people. The secret behind all these amazing pictures is the unique stories my clients share with me. All I have to do is show their uniqueness through the lens of my camera. So it is always beautiful men and women, boys and girls, animals, and things that make my photographs mesmerizing.
I know you have a great story to tell and I am looking forward to hearing it. Tell me about your dreams, prides, and hopes, and let them become an inspiration for a fabulous photoshoot. When, if not now, is the best time to celebrate your achievements? Don't worry, there are no small accomplishments – whatever the reason you have, it is worthy. And you are worthy of having beautiful photos that celebrate your spirit and personality.