Traveling in the Woods- Solo Traveling!
For the very first time in my 47-year long life, I'm traveling solo. I have decided to spend time by myself, with myself, for myself. Solo traveling, let's go!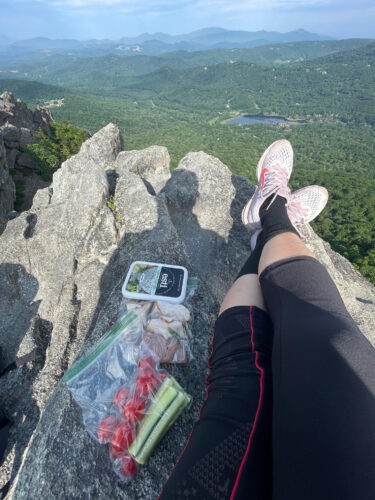 I mean, that vacation originally was supposed to be a vacation in Iceland for the whole family to celebrate our 20th anniversary, my birthday, and our daughter's 18th birthday, but Covid altered our plans. So I tweaked plans just a little: Instead of Iceland, it became Asheville, instead of the whole family it turned into a trip for two and we only celebrated my birthday. Solo traveling is off the bucket list!
Always Learn Something New
My husband could only spend 3 days with me, so I have decided to stick around and spend the rest of the vacation by myself. First time ever. Boy, was I surprised with what I learned about myself!
I did find a tiny house about 10 min away from any civilization, located in a forest, near a river. It was a win for sure!!! Let the adventure begin!

In the Forest All Alone (At Last!)
To be totally honest, after spending about half a day by myself I texted my sister, who is my partner in crime for any kind of shenanigans, and said: "so, I am kind of done spending the time by myself – wanna come to Asheville?" As a joke, I said it as a joke!!! Her reply only took a couple of minutes: "looking at the plane tickets now." Long story short, we have decided it is not a good idea for her to come to visit me just to turn around and go back to Orlando in  36 hours. Plus, we spend almost every day together here in Orlando. But this shows how amazing my sister is!
So I was left alone to actually spend that time by myself. I made a deal: I'll do what I want, plan what I want, and change my plans if I want to.
Let the Adventure Really Begin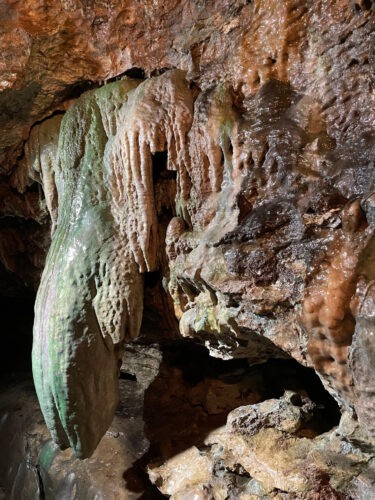 My days were filled with endless hikes! I love hiking, I love mountains and there is almost no better place for hiking than Asheville.
My best advice is to get a great book on audible while you are hiking, the time will fly by!!! I did turn the book off often, just to immerse myself in the sounds of nature. Each day averaged about 18K steps, 300 stair steps, a movie (I almost NEVER watch movies at home!)  a salad, and a glass of wine. I had plans to do yoga. These plans never left the planning stage, since I promised I will only do what I love to do. I do not love to do yoga. Sorry, sister!


Here is what I learned while traveling solo:
I loved being left to myself with no one telling me what to do and how to spend the vacation, with no worries about what needs to be cleaned or cooked, with me changing my plans on the fly, because I changed my mind! This was the very first vacation when I came back recharged and did not need a day or two to get back to reality and rest from the vacation.

Here is a list of places I highly recommend:
Grandfather mountain -THE BEST HIKE EVER!!! Keep in mind you need to buy tickets online, and there is almost no service there so you can not buy it once you arrive there.
Linville caverns – if you have never been to caverns – great experience. If you have been to them and you are not obsessed with caverns – you can skip it.
Chimney Rock – a great place, there is an entry fee – if you can get there early to beat the crowds – do it, otherwise, you'll be stuck in line for 30-40 min just to get in!
Blowing rock – skip it. The town itself is very cute, but the park is very tiny and too artificially beautified for my liking.
Omni resort – an amazing place! If you want to feel a touch of luxury in your life – book a room, book a dinner on the sunset terrace. If you want to have luxury on a smaller budget – then just dinner (the food is amazing there!!!!), but spend the whole day handing out there, maybe book a spa service.
All in all, traveling solo was such a great experience. I hope I'll do it again soon!